QR Codes - Barcodes - Surveys
What is QR code?
A QR code (short for Quick Response) is a specific matrix barcode (or two-dimensional code), readable by dedicated QR barcode readers and camera phones. The code consists of black modules arranged in a square pattern on a white background. The information encoded can be text, URL or other data.
How does the QR code work?
SurveyAnalytics QR codes store the URL for the survey. You can print/publish this code in magazines, on signs, business cards, or on just about any object/medium. Users with a camera phone equipped with the correct reader application can scan the image of the QR Code to open the survey in the phone's browser. To get the QR code for the survey go to:
Login » Surveys » Send Survey » QR Code
1. Screenshot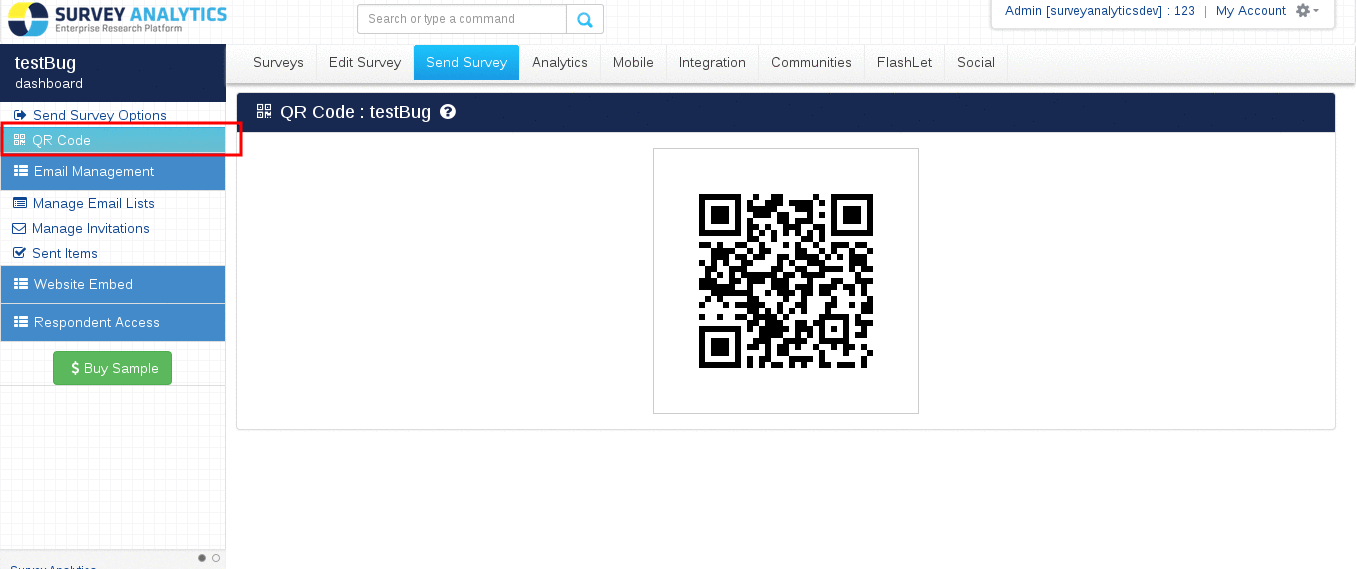 Is any software/hardware required to read QR codes?
Yes. Respondents phones/devices should have QR code reader. Google's mobile Android operating system supports QR codes by natively including the barcode scanner (ZXing) on some models, and the browser supports URI redirection, which allows QR Codes to send metadata to existing applications on the device. In the Apple iOS, a QR code reader is not natively included, but over 50 free Apps are available with reader and metadata browser URI redirection capability. Nokia's Symbian operating system is also provided with a barcode scanner, which is able to read QR codes,while mbarcode is a QR code reader for the Maemo operating system. HP/Palm's webOS operating system also does not have a native QR code reader, but a reader app named QR deCODEr is available.
You may also be interested in...
Ready to start listening to your customers? FREE TRIAL