Lisa London
Research Manager, Roku, Inc.

"We approached Survey Analytics with multiple research demands, including a simple user interface, the ability to program complex survey logic, send high volumes of survey invitations and store massive amounts of data, plus a flexible, intuitive analysis tool that allows us to see relationships in the data in real time, as it comes in from the field -- all with a reasonable price tag. No other research platform could compare. Months later, after fielding dozens of surveys with Survey Analytics, we have been thoroughly pleased with our decision to use their sophisticated research platform. Highly recommended."

Guy Currier
Executive Director, Research, Ziff Davis Enterprise

"Survey Analytics gives Ziff Davis Enterprise Research what we need to focus on the research and not the process. When we need rapid survey deployment, Survey Analytics well-designed interface, smart programming tools, excellent online documentation, and responsive customer service help us get the job done, so our customers get what they need, faster."

Romi Mahajan
Group Marketing Manager, Microsoft

"We approached Survey Analytics on a very tight deadline and budget-to help us augment our customer insight strategy for some large initiatives we were planning on. Not only was the Survey Analytics team able to partner with us on such a tight timeframe, they also were instrumental in providing tactical guidance in the smooth execution of this project. I am thrilled to have worked with such a dedicated and insightful firm."

Sanja Licina
Senior Director, Talent Intelligence and Consulting, CareerBuilder.com

"Survey Analytics ability to store unlimited amounts of data is a huge value add to any company that values scientific research."

Parul Shah
Co-founder, Knee Deep Marketing

"Survey Analytics helped us execute a 8 country survey with Right-To-Left languages like Hebrew and Arabic with ease. The built-in languages-independent reporting tools allowed us to cross-segment and analyze data across the spectrum as well as at individual country level-O love it."

Dan McSwain
New Media Fellow, Federal Communicaton Commision

"Survey Analytics gave us the flexibility and customization we needed to quickly collect valuable user feedback that will inform our re-design process."

Harold Sanchez
Customer Care Manager, MYRON Corp.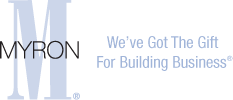 "Survey Analytics brings to Myron Corp a great, versatile and very user-friendly tool; it helps us to manage our customers' feedback from our products and their interaction with our Sales and Customer Service Reps, this is a great asset to Myron in order to keep our goal of offering great quality products and a great Customer Experience. 100% Guarantee."

Ger Farrell
Managing Director, Sponge It

"For over five years and in two successful international market research agencies Survey Analytics have anticipated my needs, delivered a solution which has exceeded my requirements and given me the confidence to deliver a quality, strategic research solution to my clients at a price point which can't be beaten. The Survey Analytics team are a key element of my value proposition, without them my business model of fast, affordable, transparent research wouldn't be possible. Our recent move to the Enterprise platform was a no brainer. Our account managers are an extension of our team, no client request is too unusual and no turnaround time too short!"

Alex Vishney
Owner, Vivid Quant

"As far as I'm concerned, Survey Analytics presents the best combination of sophistication, flexibility, customer service and value for money in the market. It's one of the most important tools we use in our business."

Kevin Keeker
Senior User Researcher, Zynga

"Survey Analytics tools are part of our ability to quickly create surveys, distribute them to a wide variety of players and view targeted results in real-time. Survey Analytics is one way we gather player feedback with minimal interruption to players. Zynga really wants to know how its players feel and they really want to tell us. Our players lead busy lives and enjoy fitting in a quick, fun connection with their friends through Zynga games. That leaves little time to answer survey questions. The last thing that we want to do is intrude on their game play. How do we keep this feedback loop that Zynga and Zynga players really value? We've been collaborating with the team at Survey Analytics on innovative ways to keep surveys as brief as possible. One new approach is to construct questions that can be randomly distributed across a very broad set of players. Each player needs only a minute or two to give feedback, but we can sample an accurate breadth of perspectives across thousands of players."

Helena Rasetti
Senior Director, Adecco

"Working with Survey Analytics has is allowing us to achieve a long-term vision of our company: to own the voice of our customers and let it shape the way we do business. Survey Analytics is an easy to use platform with very advanced features that allows us to accommodate the particularities of each country survey while maintaining a standardized survey methodology. This brings invaluable benefits to our surveying process. Customer service is excellent and quite reactive to questions or software adaptations we request. In addition, the Survey Analytics team is very bright and clearly passionate about its product, constantly bringing in new features that broadens our possibilities in the survey world. I.m definitely committed to it in the long-run."
Alan Hart
Vice President of Global Marketing, WomanCare Global

"The enterprise capabilities of Survey Analytics coupled with the offline digital survey tools of SurveyPocket are a winning combination for WomanCare Global. SurveyPocket will enable WomanCare Global to automate our research and data collection processes in the countries that we operate. By streamlining the data collection, reducing data inaccuracies and eliminating paper-based dependency, we will be able to increase the speed at which we can analyze information, thus allowing us to make faster decisions about how to improve the access and supply of women.s healthcare products around the world."

Kate Whelan
Research Assistant, Essential Media Communications

"Survey analytics provides EMC with a research platform that allows us to offer lower cost research projects to our clients. Our clients often have low budgets, and Survey Analytics provides us with the opportunity to offer them low cost, yet high quality research project that they would not otherwise be able to afford. Survey analytics has an easy to use interface and is used extensively by EMC."

Prashant Hari
Technical Services Innovation Specialist, Colmar Brunton

"We're shifting away from a world of websites to a world of apps. With over 50 digital devices slated to release in 2011 globally, this shift will be further accelerated and the future of data collection and market research lies in moving with this paradigm shift. It's also critical that we don't try and directly replicate what was done with Online Panels into a mobile platform, but offer a far more engaging, creative and friendlier experience."

Stewart Buchanan
Director, Buchanan Research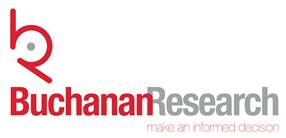 "I've recently had the opportunity to test the SurveyPocket software from Survey Analytics I feel the tool will have a significant impact on our fieldwork service offering. We now have the ability to undertake research and data capture in areas without network coverage - without the need for complex portable WiFi networks. For our business, this means we are now able to offer a cost-effective digital solution to clients who are holding large-scale public events in remote locations such as; motorsport events, music festivals and horse-racing carnivals."

Dr. Stuart Shulman
Assistant Professor, Department of Political Science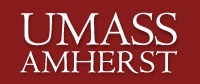 "Text analytic software delivers trends, topics, stakeholders and sentiment to the researcher. New tools bring automation and human judgment to bear in the process of flagging and addressing known and unexpected issues."

Sean Case
Founder, Kenzie Strategies Inc., Former SVP at Peanut Labs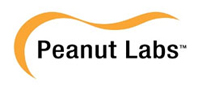 "The team at Survey Analytics and MicroPanel are the best in the business. We chose the Survey Analytics platform at Peanut Labs because of it's robust technology and capabilities. Recently, I have been researching Panel Management platforms as a consultant for a number of companies, and Micro Panel is hands down the most well thought out platform in the market today. I am recommending it to all of my clients."

Brian Dowdy
Director of Research Pugest Sound American Marketing Association

"SurveySwipe gave our conference (MarketMix 2011) the ability to garner immediate feedback in real-time. Through their comprehensive reporting mechanism, we were able to quickly identify the pulse of the conference and adjust resources appropriately. SurveySwipe is the premier choice when in building private communities for real-time research."

Lisa Peitrangeli
Director, Global Client Solutions at Language Intelligence Ltd.

"Unique Challenges. Valuable Solutions. Market research presents unique challenges to the translation industry: tight deadlines, questions written with subtle nuances, new product concepts, demands for fully localized and accurate translations for very specific demographics, and translation costs that meet the client's budget. Language Intelligence has partnered with Survey Analytics to offer innovative solutions and technology in order to satisfy these challenges."

Abigail Laqui
Market Research Coordinator, Melbourne Airport

"Survey Analytics has addressed each of our business challenges efficiently and expertly as we've encountered them throughout this project and because of the success of our program, Survey Analytics is being extended to other airport departments and teams, changing the way we do business."

Chris Robson
Chief Scientist, Parametric Marketing

"The Survey Analytics Conjoint offerring is a simple, yet robust model for conducting population level conjoint studies."

Josh Pelham
Shopper Community Coordinator, Acosta Sales and Marketing

"At Acosta Sales and Marketing, innovation is highly valued, and we need research partners who can come along side us and dive in to that kind of culture. Survey Analytics was equipped with the technology and people needed to be that kind of partner and help us get the job done. Responsive, intelligent, and caring are the words that come to mind when thinking of the team at Survey Analytics. I would recommend this company to anyone who's looking for ways to collect actionable insights, develop real-time solutions, and push into new areas of business."

Larry Brittan
Associate Publisher, Ivy League Magazine Network

"Survey Analytics has made it easy for us to manage multiple Reader Panels, from migrating them from our previous platform to customization and quick turnaround on surveys and client projects. The sophistication of the programming and analysis results in a professional feel with professional results."

Danielle Shnider
Market Research & Trade Show Manager, New England BioLabs Inc.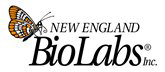 "Survey Analytics has enabled our Marketing Department to reach out to our customers and solicit extensive feedback. The insight that we have received from the surveys that we run through Survey Analytics has been invaluable to us in making informed decisions. The platform is easy to use and the technical staff are always available to help whenever needed. We are very pleased with the product and the service, and look forward to working with Survey Analytics again in the coming years."

Bert Willard
Market Research Analyst, Ferguson

"The Survey Analytics platform allows for more than just a superior, efficient means for the data collection phase of your research. The platform's algorithms for some of the traditional statistical analyses like conjoint and correlation analysis prove to be exceptional time savers just before the back end of the research phase as well. For example, when you are leveraging your product mix and required to conjoint your way through a complex product category: the Survey Analytics conjoint functionality offers multiple options in a WYSIWYG interface. My customer service representative John is always there to assist and offer guidance with pointers, examples of common practice, and guiding me through utilizing my own add-on options such as java scripting. Ultimately, building your large organization's 360 degree customer feedback loop is a sinch on this platform. I cannot thank you enough!"

Hans Mondria
Director, Plan B

"Survey Analytics is a 'must have' if you are serious about research. Survey Analytics offers a one stop shopping platform to fulfill even the most demanding customer. What I value most, is the swift response time from the account staff, and their commitment to resolve any challenge a client might have. SA also actively involves clients to constantly improve their products, thereby setting the bar higher everytime, also for their competitors. Add up the price/value proposition SA offers, and you're bound to partner up with SA."

Erin Koester
Marketing & Communications Manager, Van Meter

"At our employee-owned company we take a lot of pride in listening very carefully to our customers. That gives us a competitive edge. Survey Analytics makes it easy for us to have our finger on the pulse of what our customers are thinking. It's easy to use, but it has the necessary level of customization and advanced features we need to stay on top. We can also pull reports in multiple formats, which saves us a lot of extra effort. I regularly recommend Survey Analytics to others. It accomplishes everything we need and then some."