Multilingual Surveys
Multilingual Surveys | Language options - How to?
Can I do surveys in any language?
Yes. We support full internationalization (i18n) -- Including Chinese, Japanese ie. Multibyte Character Set languages.
How do I go about creating mutilingual surveys in different languages?
First create the Survey in English/Main Language
Goto:
Login » Surveys » (Select Survey) » Edit Survey » Settings » Multi-Lingual Options
Click on the Add Language Versions link.

1. Screenshot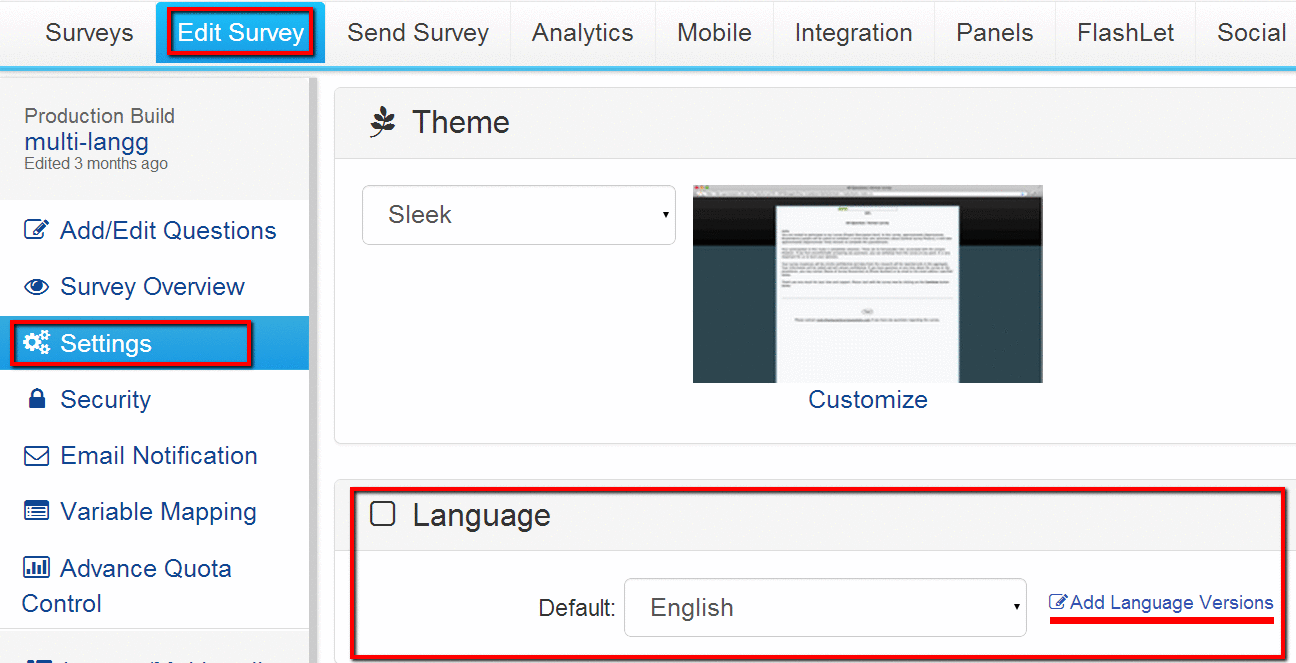 Select the language version and click on the Add Language Version button.
2. Screenshot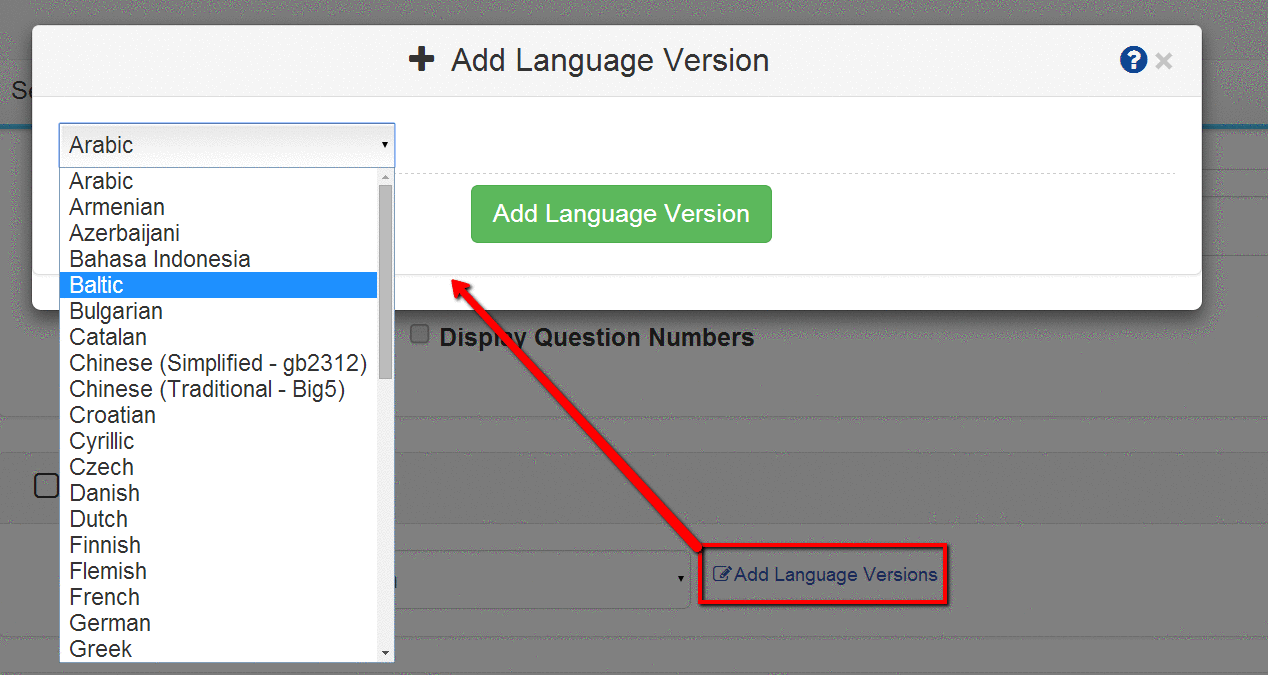 Selected Language verion will get added. You can add multiple languages.
3. Screenshot

Now under Edit Survey tab click on the Edit link for the question.
4. Screenshot

Under Language Version first select the Language. Then enter the appropriate translated text and click on Save Question button.
5. Screenshot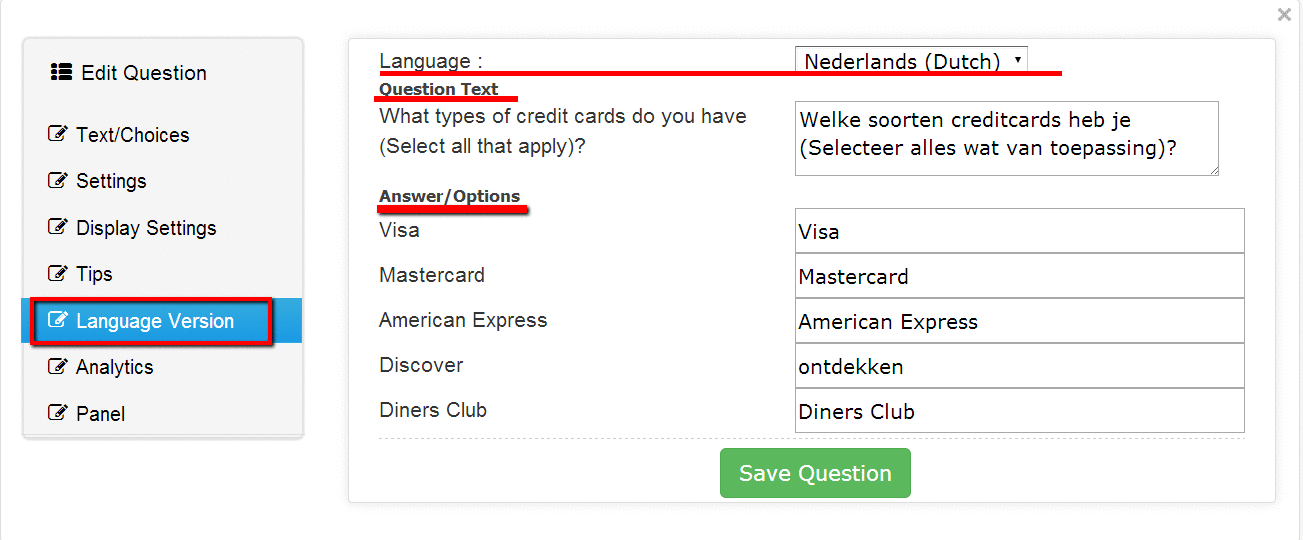 Repeat the above step for all questions in the survey. Please note that we only provide system prompts and messages for all the languages. The actual display text in the survey for questions/answers is not automatically translated! You will need to edit/enter the text in the required language.
On the live survey, after selecting the language I am getting the translation missing error.
If translation for the question/answer text is not added, you will see translation missing error.
8. Screenshot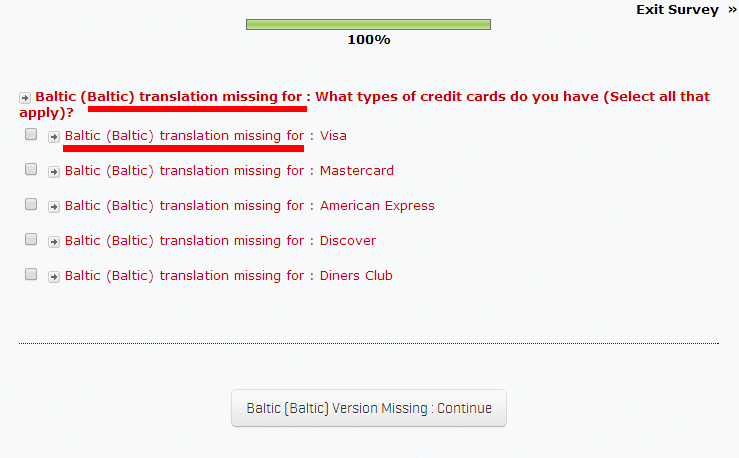 To resolve this issue, follow directions given above to add in translation for original question/answer text.
Where can I change Header, Footer, Survey Buttons, etc.?
System Validation Prompts will automatically be displayed in the correct language.

Note: In some cases we may not have the translations for all the prompts : In such cases, please contact technical support and we'll add the prompts in for you.

Goto:
Login » Surveys » (Select Survey) » Edit Survey » Settings » Multi-Lingual Options
Click on the Add General Text Translation Link.

6. Screenshot

Now you can enter in the translations against the original text.

7. Screenshot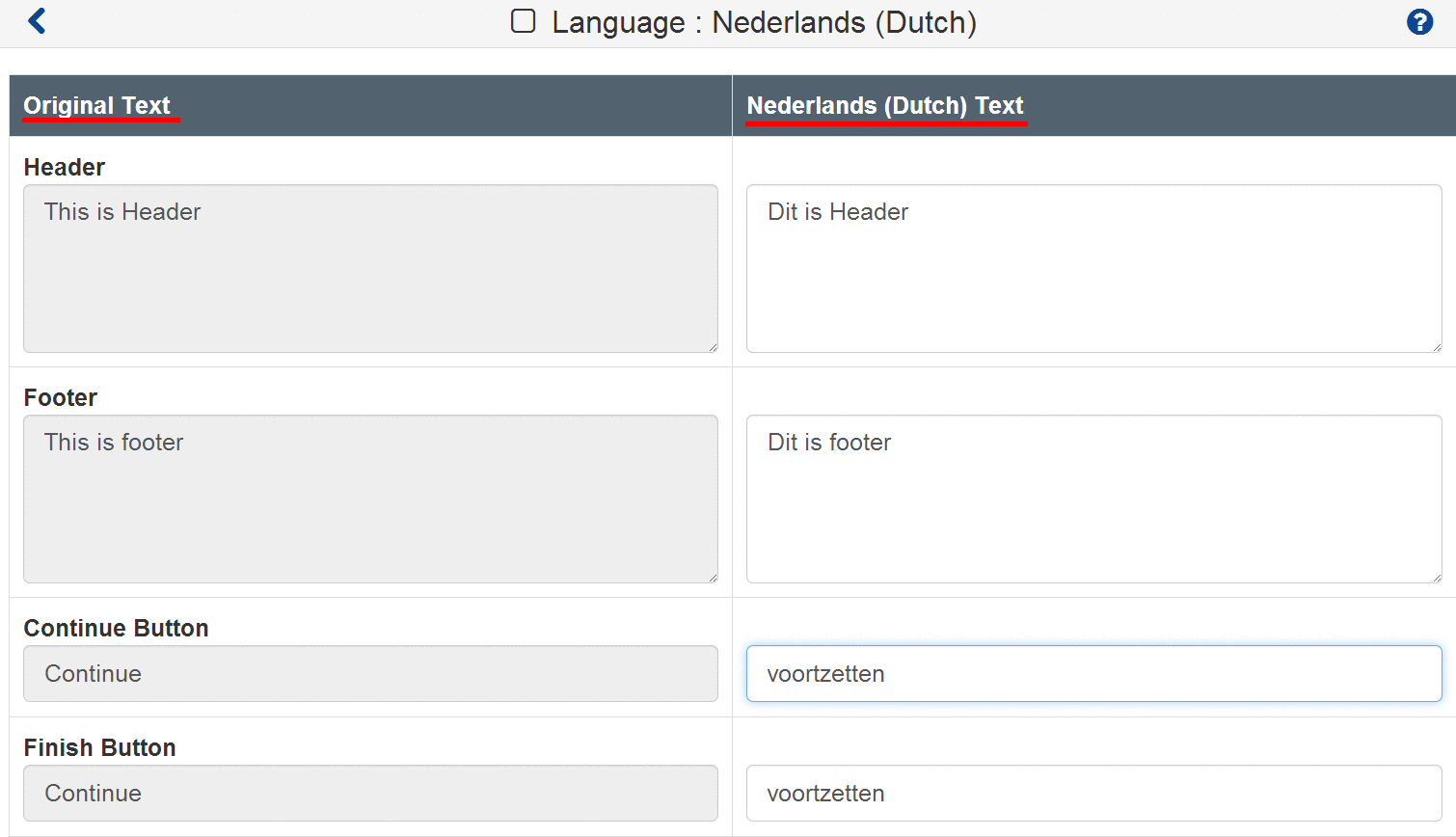 Can I get translations for my Survey?
Yes. We support survey translation in your selected languages.
Click on the Get Quote link for the appropriate language.
9. Screenshot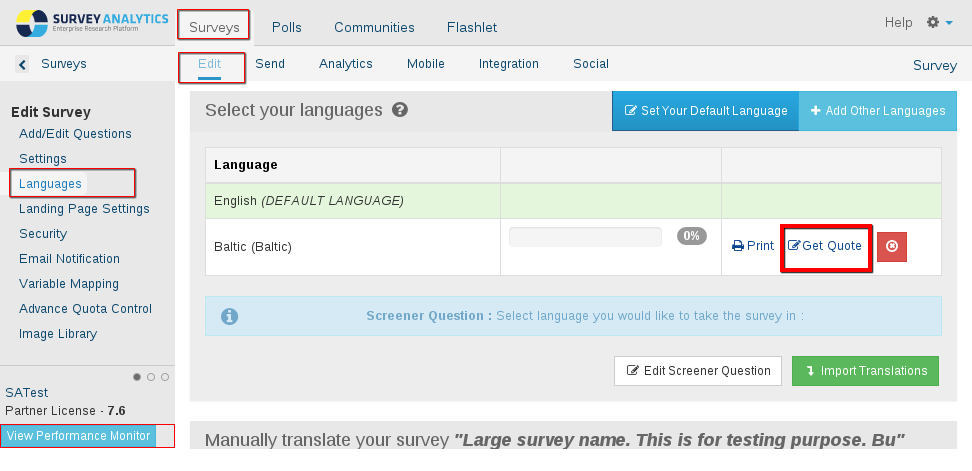 Add message and click on Get Quote button.
10. Screenshot

You may also be interested in...
Ready to start listening to your customers? FREE TRIAL