Multilingual Reports
Survey Analytics multilingual surveys and reporting. Generate reports from survey results in many different languages. Survey Reporting, Survey Analytics, Multilingual Surveys, Multilingual Reports, Survey Results, Survey Software, Online Surveys, Market Research
Reporting for Multilingual Surveys
How to generate reports for each language separately?
Custom Variable / System Variable based data segmentation can be created for each language separately. Once the Data Segments are created you can view / generate reports for the languages separately. Go To:
Login » Surveys » Analytics » Advanced Analysis » Data Segmentation
1. Screenshot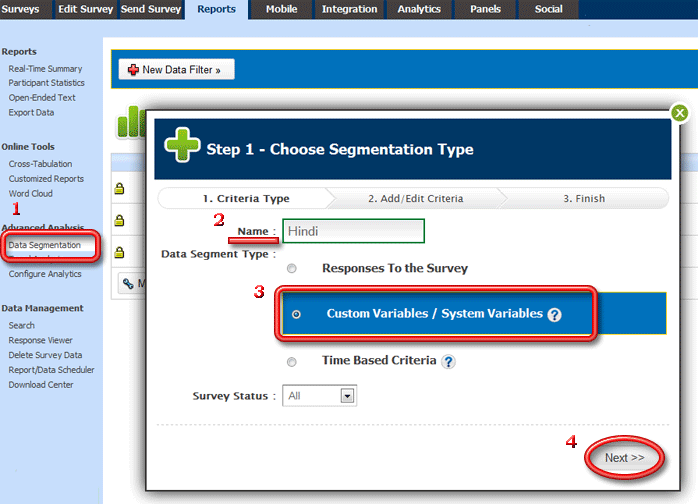 Under Custom Variable / System Variable Based Grouping you will find the 'Language' option. Select the appropriate language and create a data segment.

Language option will be available only for multilingual surveys.

2. Screenshot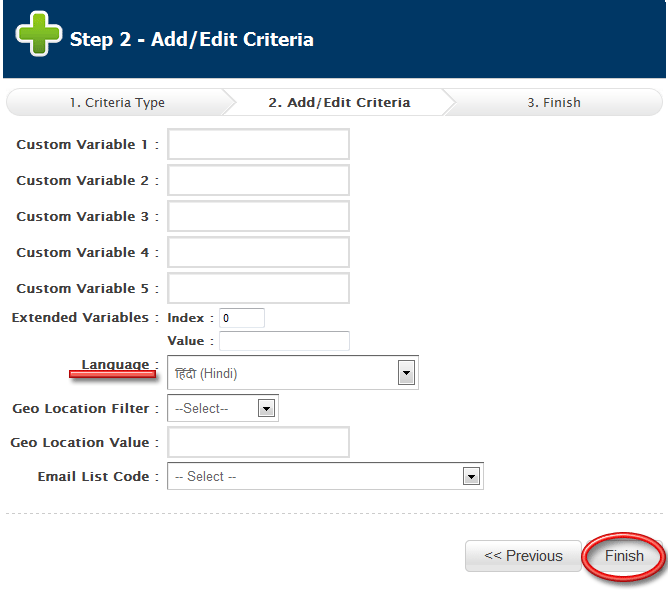 What all reporting options are available for such data segments based on language?
In addition to online reporting options such as Real Time Summary and Response Viewer, downloadable reports such as Excel analytics and Powerpoint charts are available. The data segment can also be used to generate Banner Table/Pivot Table.
Can the language of answer chosen by a respondent be viewed in an individual response?
Yes. When you open an individual response in 'Response Viewer', under 'Response Details' you can see the survey language.
3. Screenshot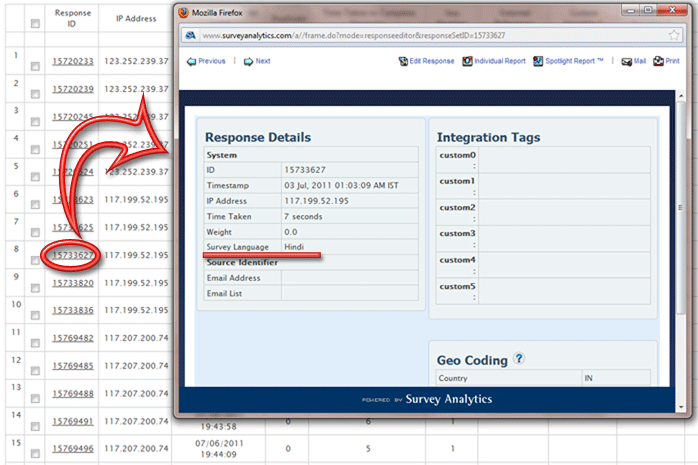 You may also be interested in...
Ready to start listening to your customers? FREE TRIAL