Drag And Drop Image Ranker
Drag and Drop Rank Order Question Setup
What is a Drag and Drop rank order question type?
The Drag and Drop rank order question type allows you to have images as ranking options in your question. Respondents can then drag the images one by one to rank them, once the images are all dragged they can be sorted easily by dragging and dropping them vertically in the box.
What is the recommended image size?
For best look and feel we recommend the images with width less than 350px. 350x200px
If the image width is larger than 350 the image will be resized in the list but will not be scaled not destroying the aspect ratio of the image..
How can I set up the Drag and Drop question?
Step 1: Go to
Login » Surveys » (Select Survey) » Edit Survey » Add/Edit Questions
Click on the Add New Question link.
From Add-On Modules select the Image Ranker question type and click on the Next button.
1. Screenshot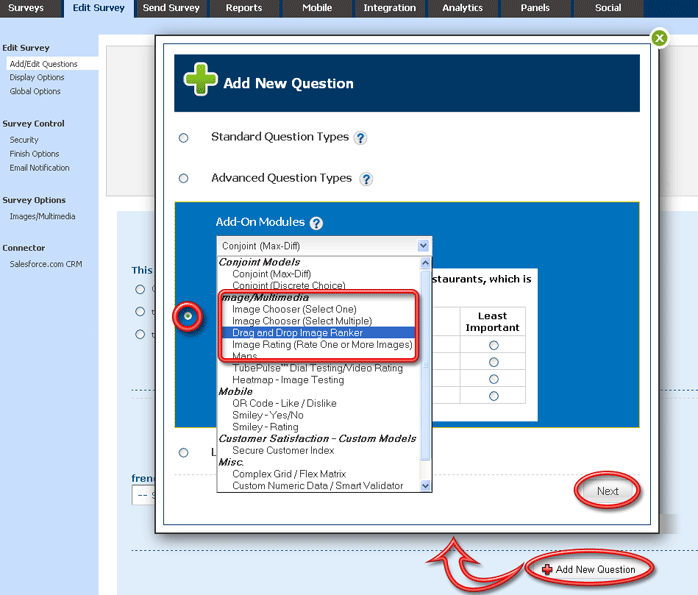 Step 2:
Question Text: Enter in the Question Text here.
Name: Enter in the Answer option text/ Image label text here.
Image: Select the Image from the drop menu.
Image should be uploaded prior to adding the question.
Click on Save Question to add the question.
You have successfully added the Image Ranking question to your survey.
2. Screenshot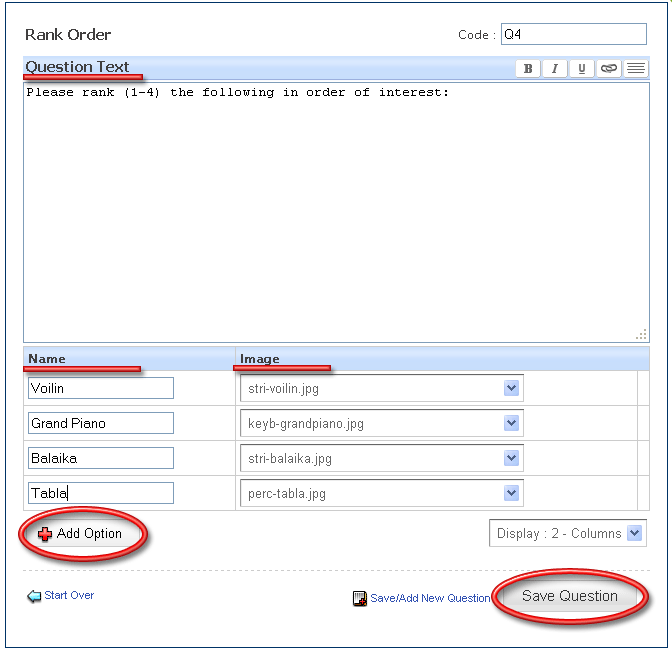 On the survey the question will display as below:
3. Screenshot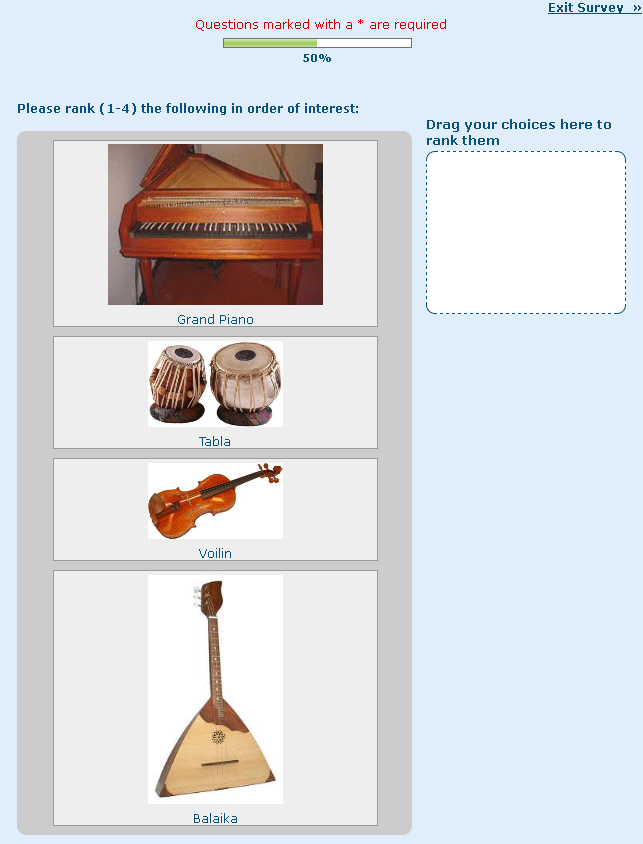 What type of reports do I get for the Drag and Drop Rank Order question type?
Summary Report for the choices
All Downloadable Reports include the Drag and Drop Question Statistics
Individual Response in the Response Viewer
You may also be interested in...
Ready to start listening to your customers? FREE TRIAL