Image Chooser (Select One)
How can I use Images as part of the answer option
Step 1: Go to
Login » Surveys » (Select Survey) » Edit Survey » Add/Edit Questions
Click on the Add New Question link.
From Add-On Modules select the required Image/Multimedia question type and click on the Next button.
1. Screenshot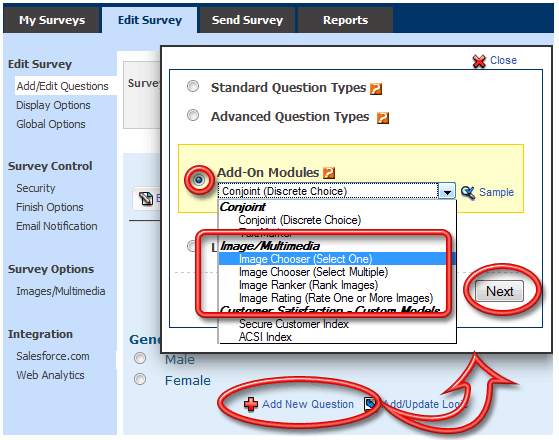 Step 2:
Question Text: Enter in the Question Text here.
Name: Enter in the Answer Option Text here.
Image: Select the Image from the drop menu.
Image should be uploaded prior to adding the question.
Display - Column:Select Display - X Column option.
Click on Save Question to add the question.
2. Screenshot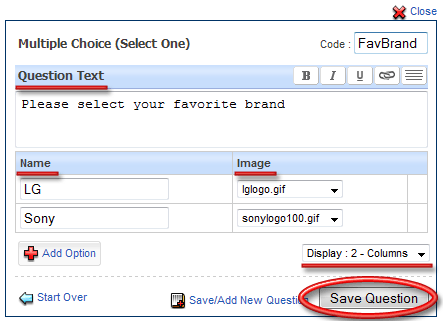 On the survey the question will display as below:
3. Screenshot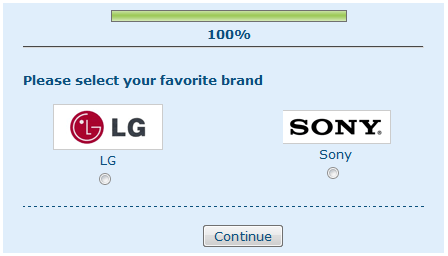 What are the different Image/Multimedia question types available?
Image Chooser (Select One): Similar to Multiple Choice Single Select Question (Radio Button)
3. Screenshot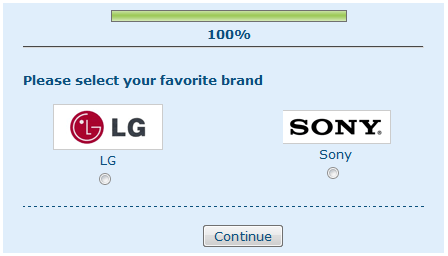 Image Chooser (Select Multiple): Similar to Multiple Choice Multiple Select Question (Check Box)
4. Screenshot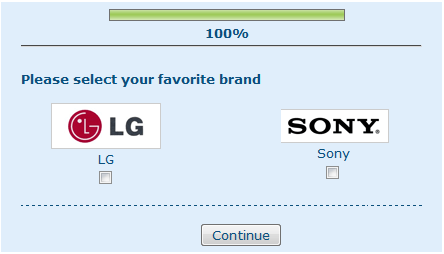 Image Ranker (Rank Images): Similar to Rank Order Question
5. Screenshot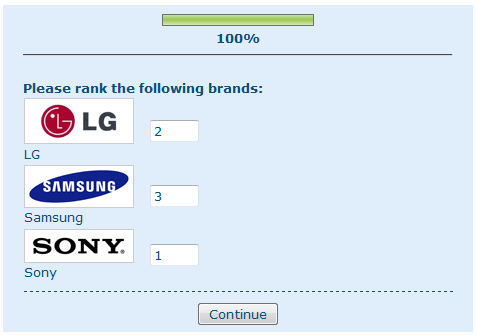 Image Rating (Rate one or more Images): Similar to Matrix Questions for rating one or more images.
6. Screenshot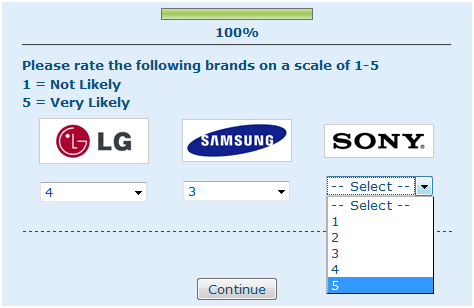 What different display options are available?
When adding/editing you can select from Display 1-Column to Display 5-Column options.
7. Screenshot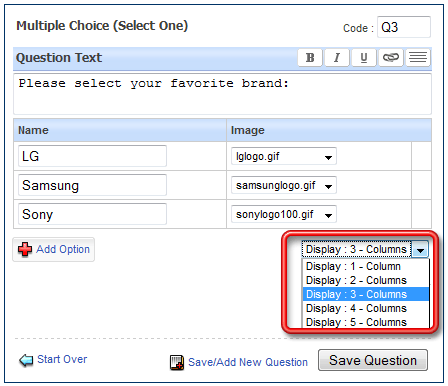 You may also be interested in...
Ready to start listening to your customers? FREE TRIAL