FTP - Data Synchronization
What is the Automated FTP Upload option?
The Automated FTP Upload option allows you to receive periodic "data dumps" or reports that SurveyAnalytics generates for any of your surveys to be uploaded to an FTP Server of your choice. The FTP Upload works in conjunction with the Report/Data Scheduler.

Please Note:

FTP Server should support Passive FTP Mode

Firewall:

Open Port 21

Open Ports 1024-65534

To set up FTP Reports Go to:
Login » Surveys » Analytics » Data Management » Report / Data Scheduler
Click on the New Auto-Scheduled Report button.

1. Screenshot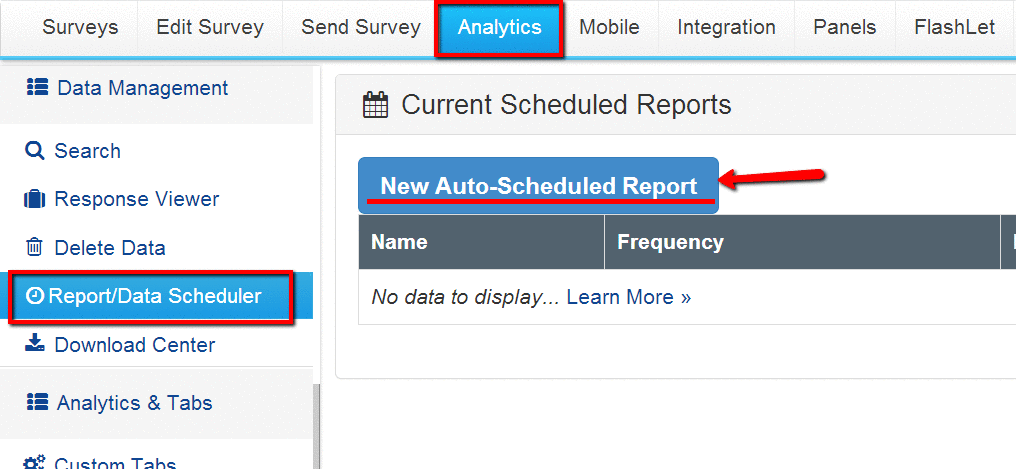 In the popup set up the Report details. Make sure you select FTP upload file as the delivery mode.

2. Screenshot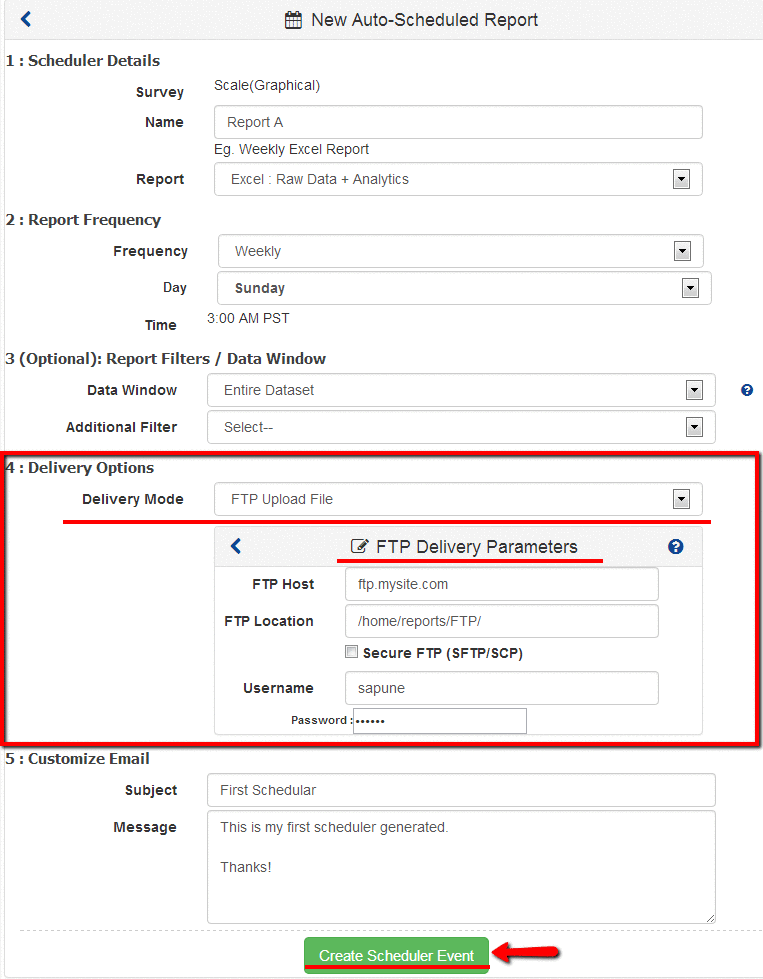 Does the system support Secure FTP (SFTP or SCP)?
Yes.
How can I "test" my FTP upload process?
After creating the scheduler, you can click on the "Run Now" icon. The system will run the scheduler and attempt to FTP transfer the file immediately. You should see logs on FTP upload transcripts.
Can I receive an email ALSO along with the FTP Upload?
Yes. By default, the system will always email you the generated file. This is done for auditing purposes and cannot be disabled.
Where can I see all my FTP Reports Schedule?
Go To:
Login » Surveys » Integration » API/Data Flow » FTP Sync
3. Screenshot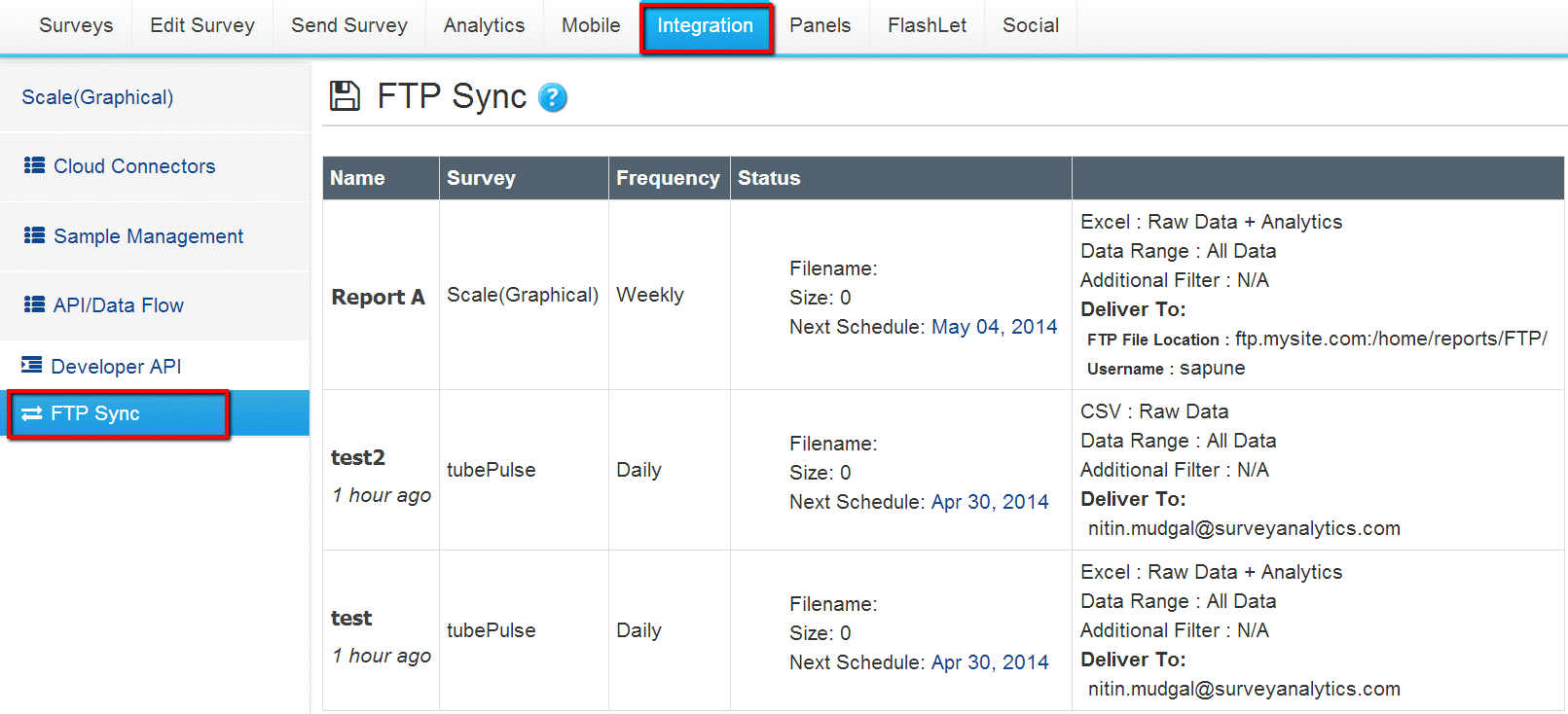 You may also be interested in...
Ready to start listening to your customers? FREE TRIAL