Service Recovery - Email Notifications
Email Notification - Automatic Confirmation
I would like to receive email notification when respondents complete the survey. -- How do I do that?
You can enable Automatic Email Notification for the Survey. When respondents complete the Survey you will receive an email with the completed response attached. The Emails can be sent to the Survey Administrators (Account) Email Address. If you have Multi-User Accounts then the emails can be sent to all users for the Organization. You can set this up under:
Login » Surveys » (Select Survey) » Email Notification
1. Screenshot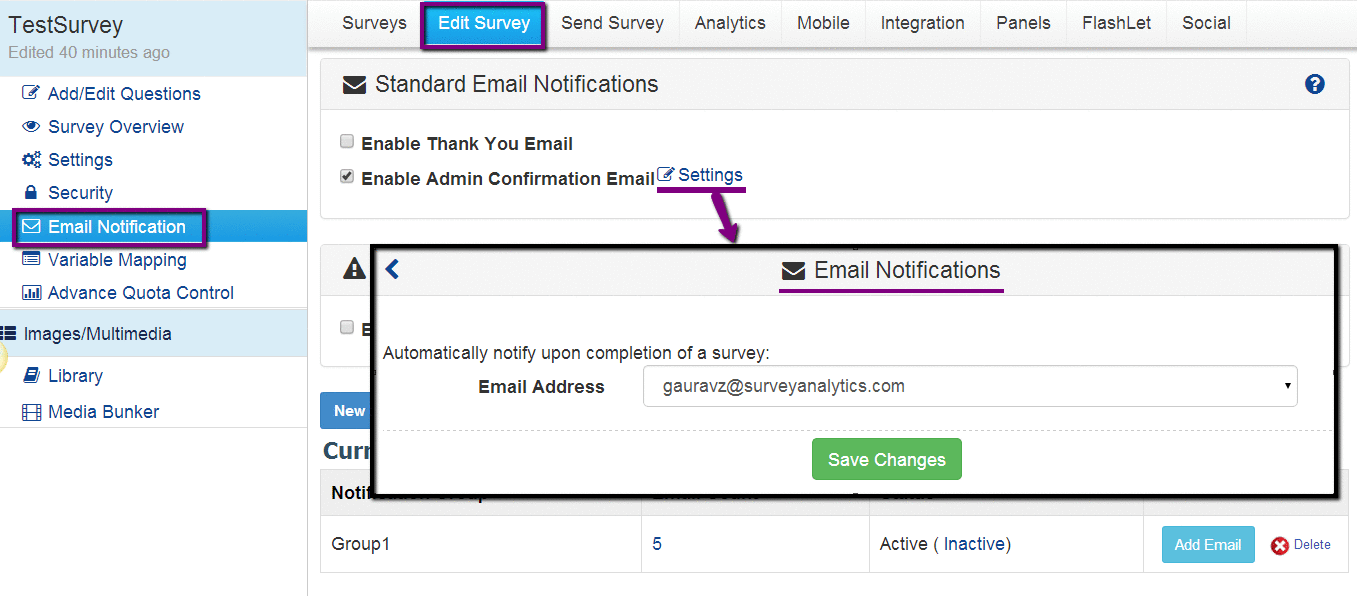 How to send email notifications to multiple users?
Select the Other Organization Accounts/Aliases option under Multi-User Account All Multi-User Accounts will be displayed. You can select the users to whom you want to send email notifications.
2. Screenshot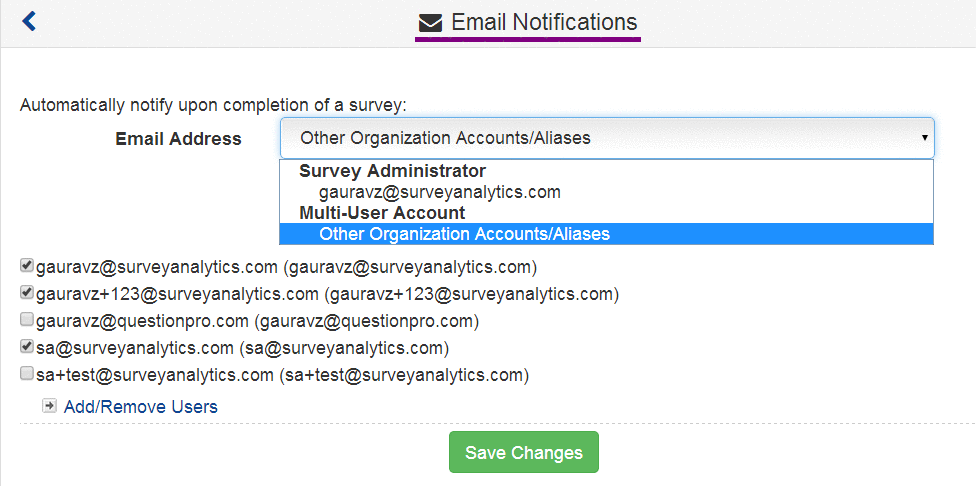 You may also be interested in...
Thank You emails to Respondents
Spotlight Report - Allowing users to compare their responses against others
Ready to start listening to your customers? FREE TRIAL