SurveyAnalytics Features
Can I have Popup Surveys?
Yes! We provide you with Javascript Code that you can use to setup Popup Surveys on your site.
The Popup's are Popup Blocker Safe.
Will the popup surveys be blocked by Popup-Blockers?
No - In general, we use AJAX and DHTML to create the popups. There are not separate windows, but floating div's on the same page. These kinds of popups are not blocked by popup blockers.
Where can I access the Popup Settings/Options?
You can access the Popup Survey options under the Send Survey tab.
1. Screenshot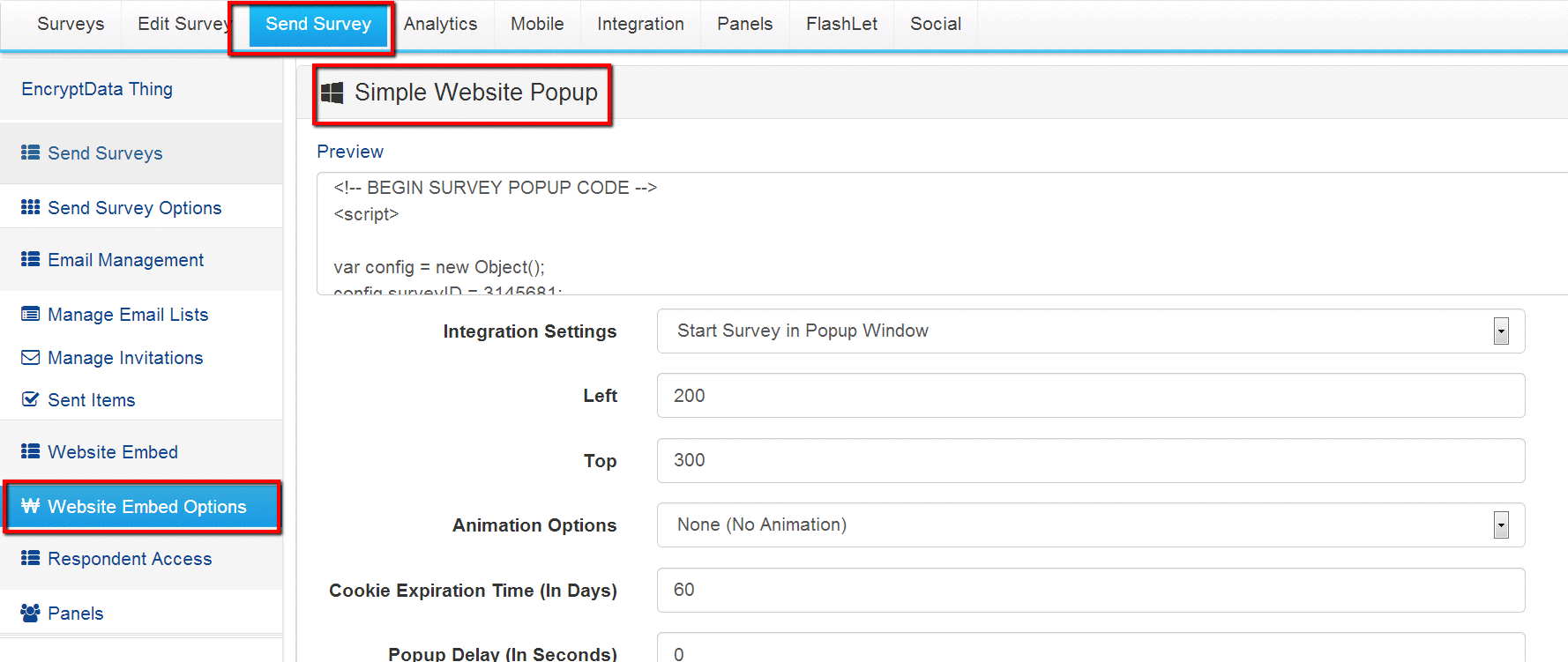 Copy-and-Paste the Javascript Code on your web site / Web page.
How do I setup the Popup Survey on my site?
You will simply need to Copy-and-Paste the Javascript Code on your web site / Web page.
Note: You will need to have access rights to edit the HTML pages of your web site / web page.
What are the different Popup Options?
Different Popup Settings/Options are:
Window Location: Setup the location of the Popup Window on your Web Site/Page.
Animation Options: You can setup the Popup to Drop Horizontally or Vertically.
Popup Delay: Setup Popup Delay in seconds.
Popup Skip Count: Please see the "Popup Skip Count" link below for more information
Invitation Title/ Header Setup Invitation Title and Invitation text for the Popup
2. Screenshot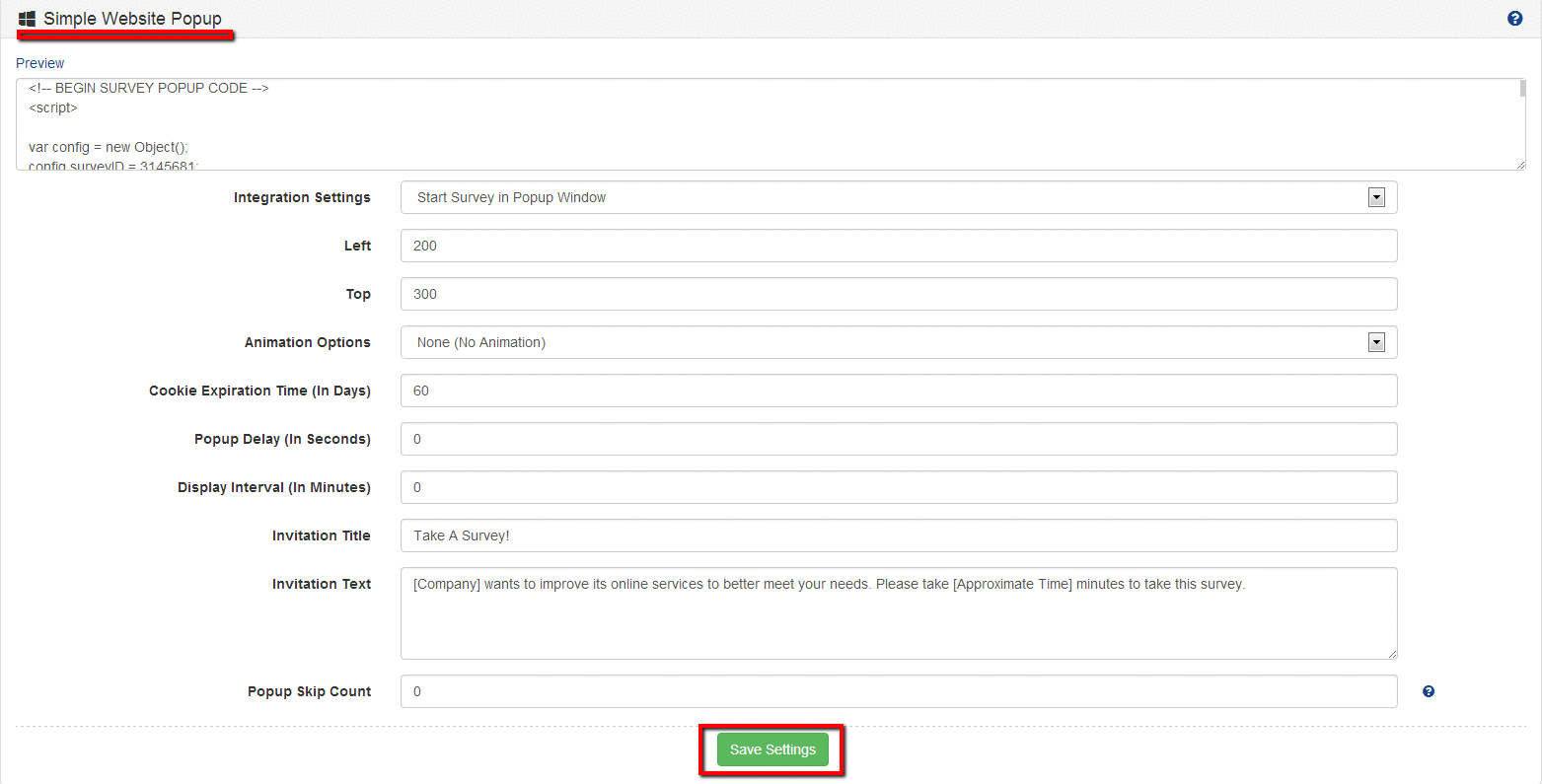 If you make any changes to popup settings, please make sure you copy the latest code and use that on your web site/page. Any settings changes affect the code generated.
How would the Popup Invitation look like on my web site?
3. Screenshot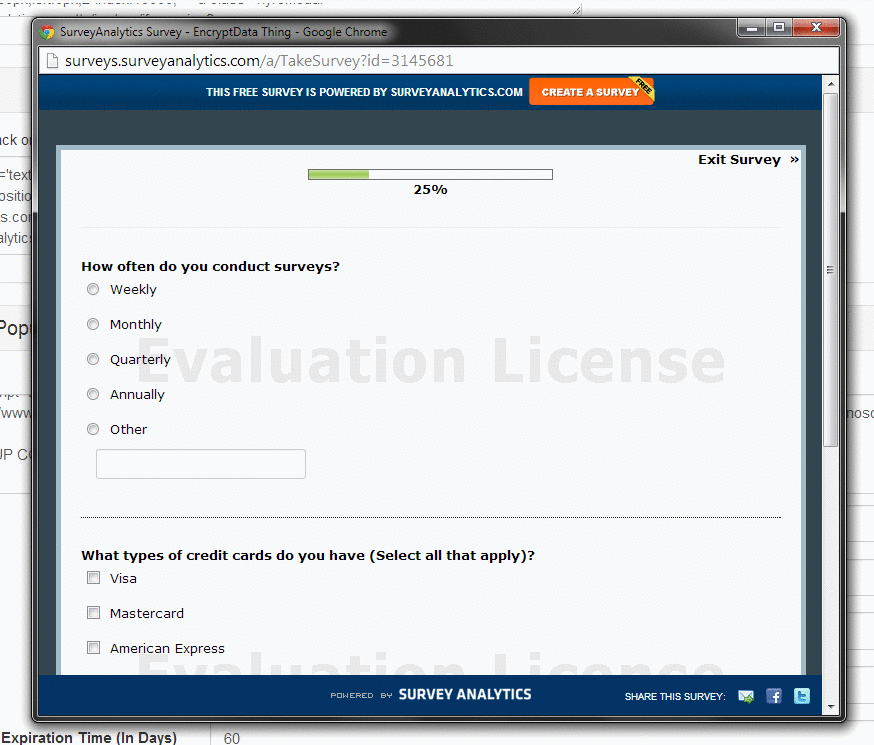 You may also be interested in...
Ready to start listening to your customers? FREE TRIAL