SurveyAnalytics Features
How to easily create an embedded or popup survey for your website to collect more feedback Survey Widget, Embed a Survey, Website Surveys, Blog Surveys, Collect Feedback, Website Feedback, Survey Software, Survey Analytics
Website Intercept Surveys
Go To:
Login » Surveys » Send Survey » Send Survey Options » Website Intercept
1. Screenshot

2. Screenshot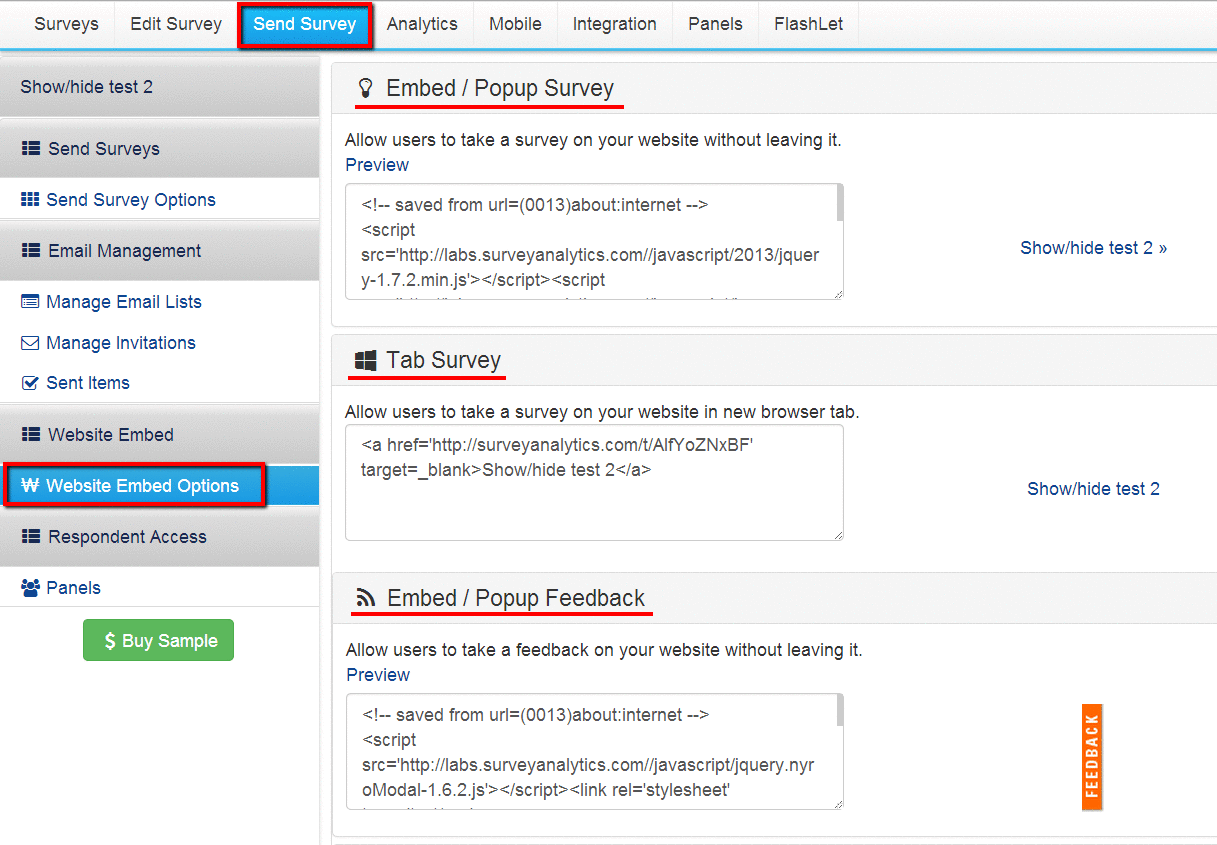 Embed/Popup Survey Allows you to post a link on your website. Users can take the survey without leaving the website/page.
Tab Survey Allow users to take a survey on your website in new browser tab.
Embed / Popup Feedback You can display a feedback tab on your website for users to click on to provide Feedback. Users can submit their feedback without leaving the website.
You may also be interested in...
Ready to start listening to your customers? FREE TRIAL