SurveyAnalytics Features
What is Trend Analysis?
If you have a continuous running survey (Website/Email etc.) you can measure trends in your data over time. Trend Analysis is basically calculating and comparing results of your survey over time.
How do I access this tool?
Goto :
Login » Surveys » Analytics » Advanced Analysis » Trend Analysis
1. Screenshot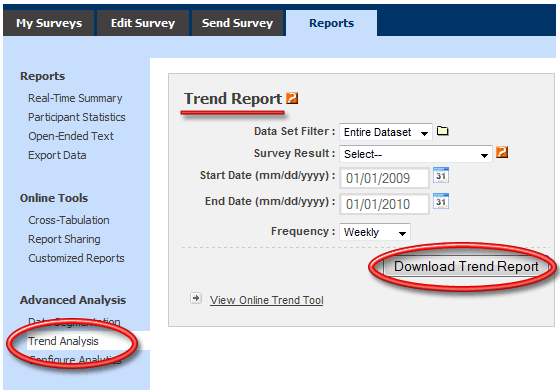 What kind of a report will I get? Can I see a preview?
See screenshot below:
2. Screenshot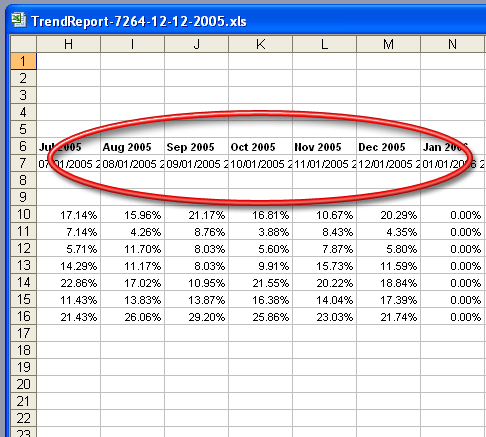 You may also be interested in...
Ready to start listening to your customers? FREE TRIAL