SurveyAnalytics Features
How time based grouping works to segment data using Survey Analytics. Survey Reporting, Customized Reports, Survey Charts, Data Visualization, Data Segmentation, Time Based Grouping, Online Surveys, Survey Analytics
How does Time Based Grouping work?
You can create time based filters to segment your data. This way you can segment your reports for a particular time frame i.e. when the survey was completed.
How to set up Time Based Data Segments?
Got to:
Login » Surveys » Analytics » Advanced Analysis » Grouping/Segmentation
Click on the 'New Data Segment' button.
Name your group and select the type of Data segment.
1. Screenshot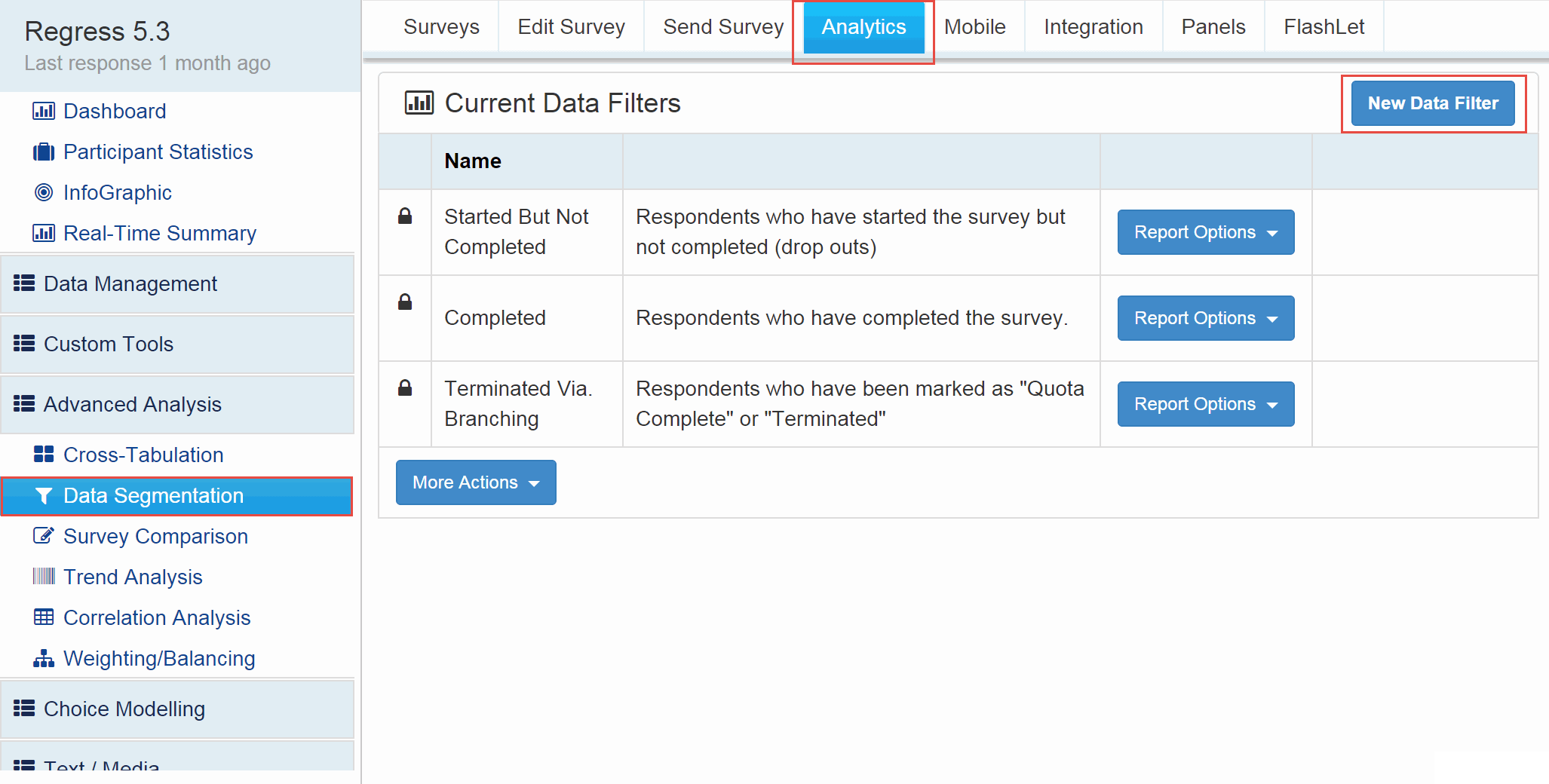 2. Screenshot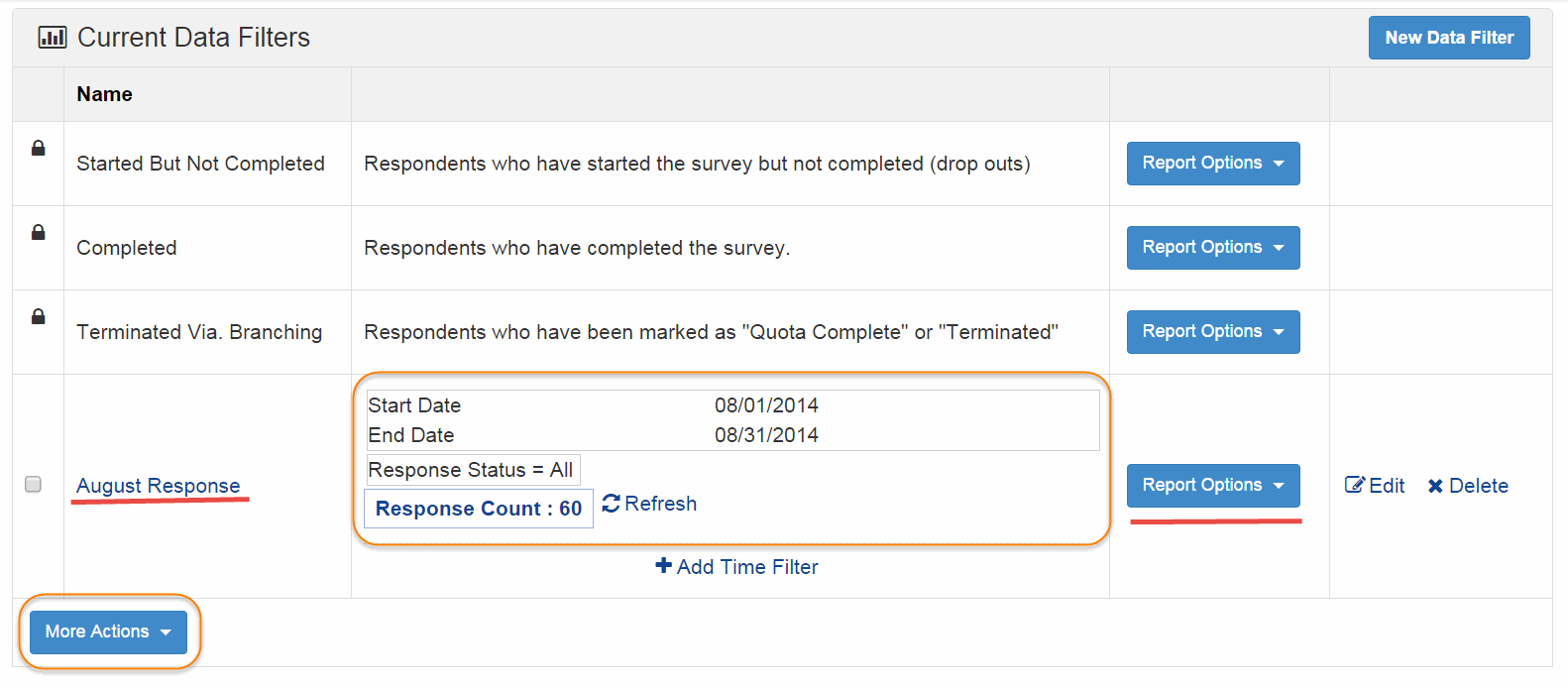 Enter/ Type in the start date and end date.
Click on the Finish button to save the Data Segment.
3. Screenshot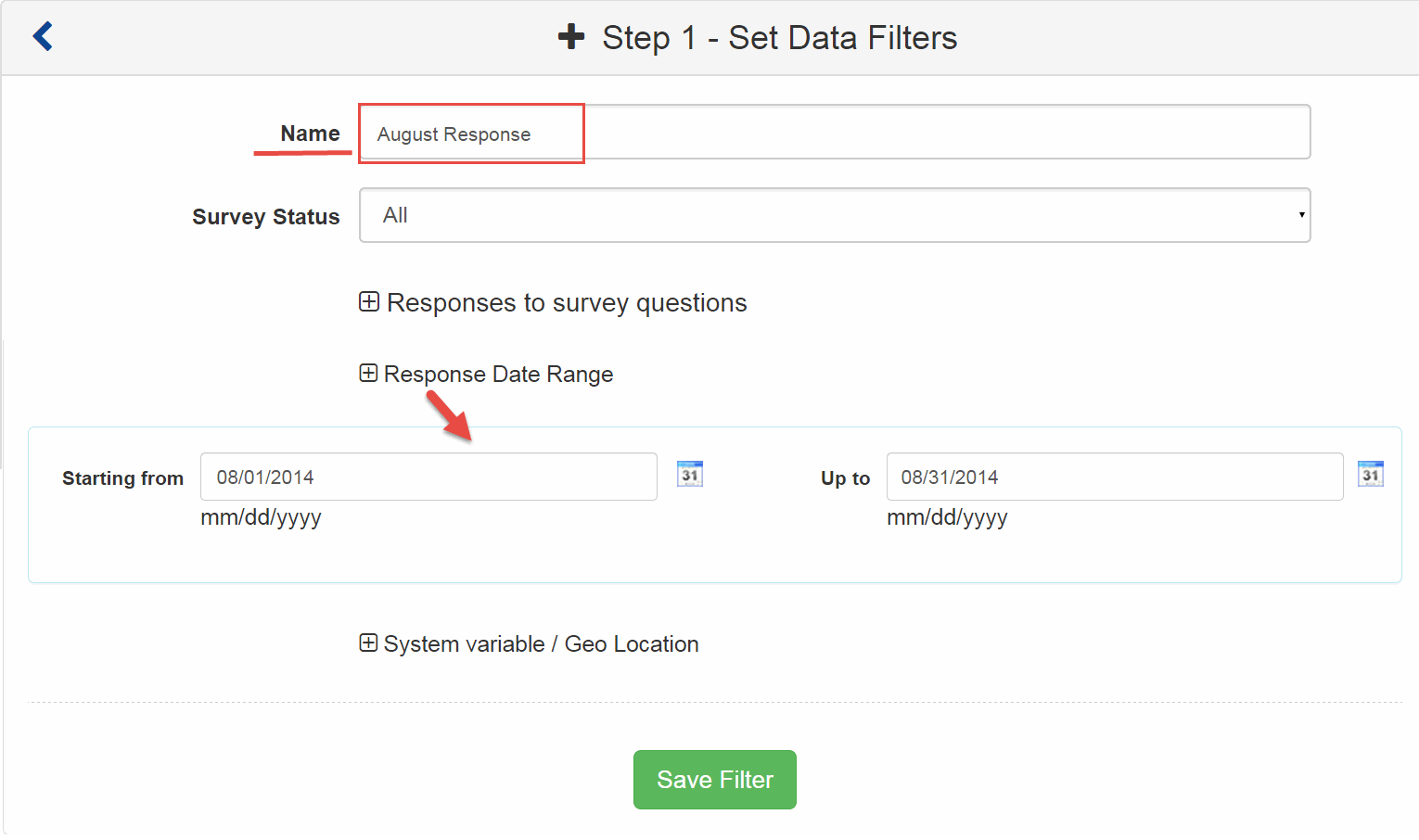 I have set up a Time Based Data Segment, but I am in a different time zone. What do I do?
You can set time zone for your data. You will find this option under My Account
What do I do after I create the group/segment?
After you've created the Group/Segment, you can do one of two things:
To View the Results (Filtered or Comparison) :
Login » Surveys » Analytics » Advanced Analysis » Grouping/Segmentation
To View the Segments as part of the Excel Download - Request the Excel Report :
Login » Surveys » Analytics » Advanced Analysis » Grouping/Segmentation
4. Screenshot

Ready to start listening to your customers? FREE TRIAL