SurveyAnalytics Features
System Variable Based Grouping
Currently the following System Variables can be used to Create "Segments" or Groups for analysis:
Email List Code - This is the Email List that you used to send out the email using the Email/List Management interface.
External Reference Variable - If you've collected data using the ext_ref variable (Employee Id, etc.) you can segment the data based on this.
Custom Variables 1-5 - If you've uploaded auxillary data (Custom1, Custom2 etc.) into the address book, you can segement the data based on these variables.
I want to segment my data based on email lists - How do I do that?
1. Screenshot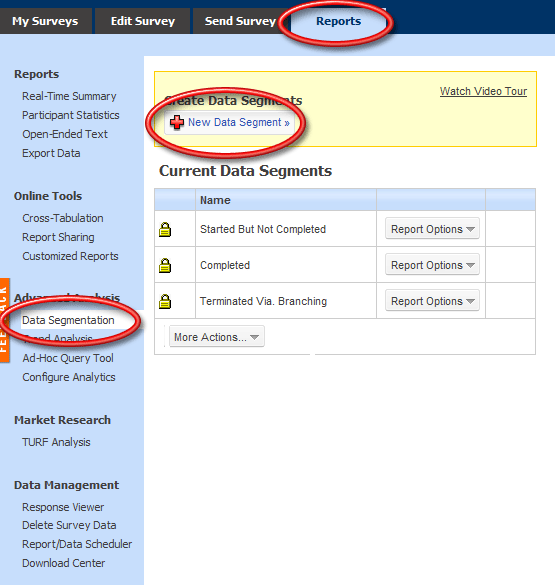 2. Screenshot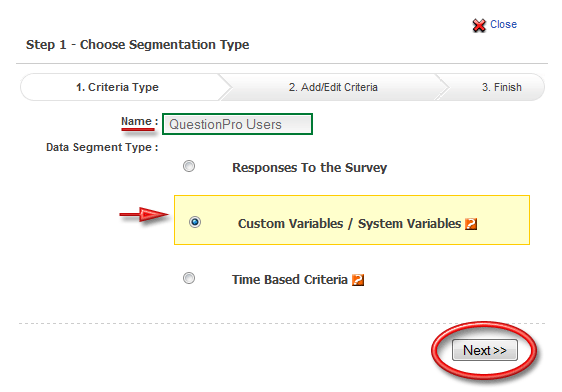 4. Screenshot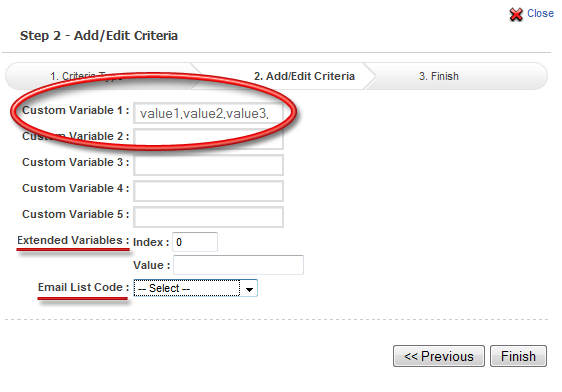 I am using custom variables -- I would like to "Roll-Up" or aggregate multiple values for a custom variable so that I can analyze them together? How do I do this?
If you want to analyze multiple values for the same custom variable, simply separate them with "commas". See the screenshot.
I have uploaded more than 5 custom variables, How can I segment the reports based on those?
You can segment these variables as well. Just type in the index of the variable in the index field of the Extended Variable and type in the value that you would like to segment on, in the value field.
What do I do after I create the group/segment?
After you've created the Group/Segment, you can do one of two things:
To View the Results Question By Question Goto :
Login » Surveys » Analytics » Advanced Analysis » Grouping/Segmentation
To View the Segments as part of the Excel Download - Request the Excel Report :
Login » Surveys » Analytics » Advanced Analysis » Grouping/Segmentation
5. Screenshot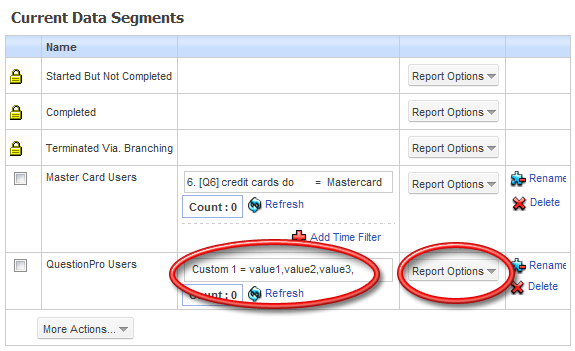 Ready to start listening to your customers? FREE TRIAL