SurveyAnalytics Features
Download SPSS(.sav) File - How To?
I want to export my data to SPSS .SAV file
Goto :
Login » Surveys » Analytics » Export Data » SPSS (.SAV) File Export
1. Screenshot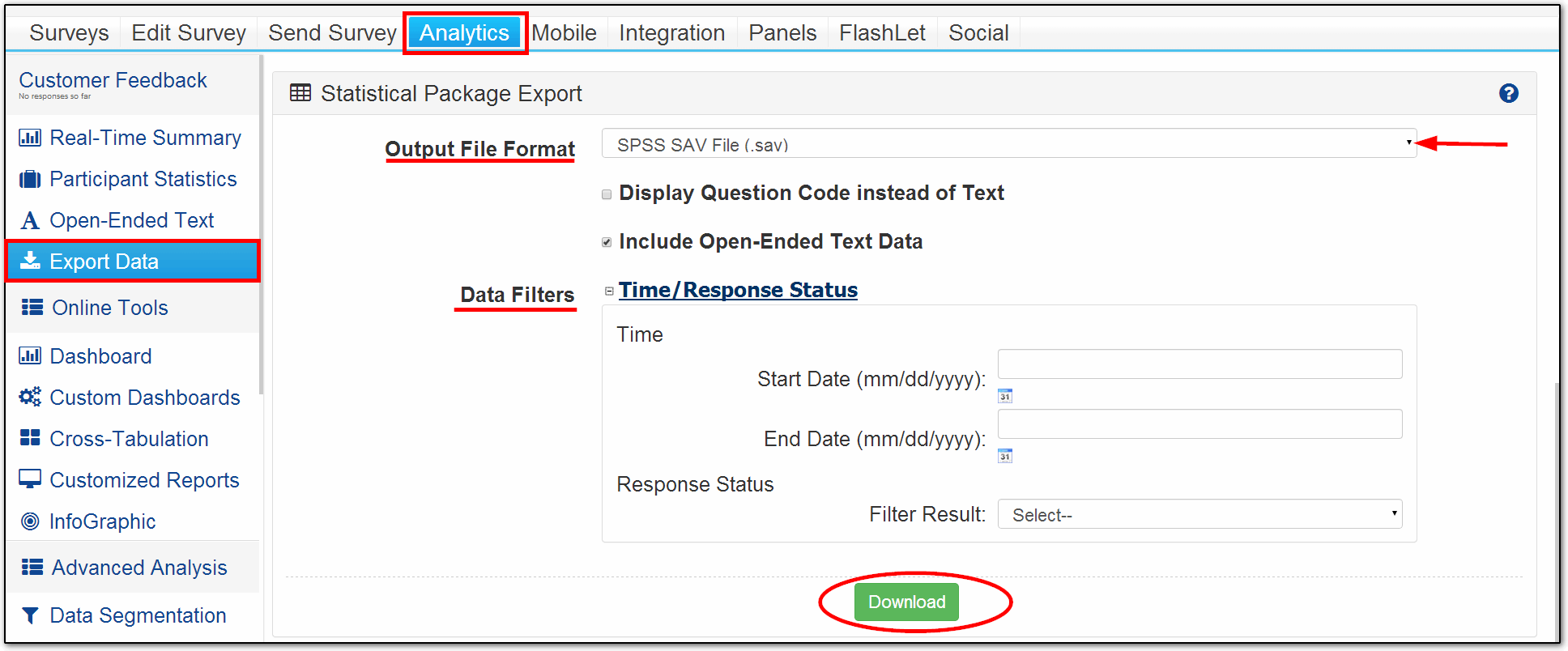 What different options are available for downloading?
Following are the options available:
Display Question Codes instead of Text: Check this option if your question has large amount of text or includes Images/HTML. Instead of Question Text Question Codes will be downloaded for easier understanding of the Reports.
Include Open-Ended Text Data: When enabled Open-Ended Text Data is included in the file.
I cannot see multilingual characters in the exported file
To be able to see multilingual characters, you will need to set the character encoding in SPSS to 'Unicode' before opening the exported file.
5. Screenshot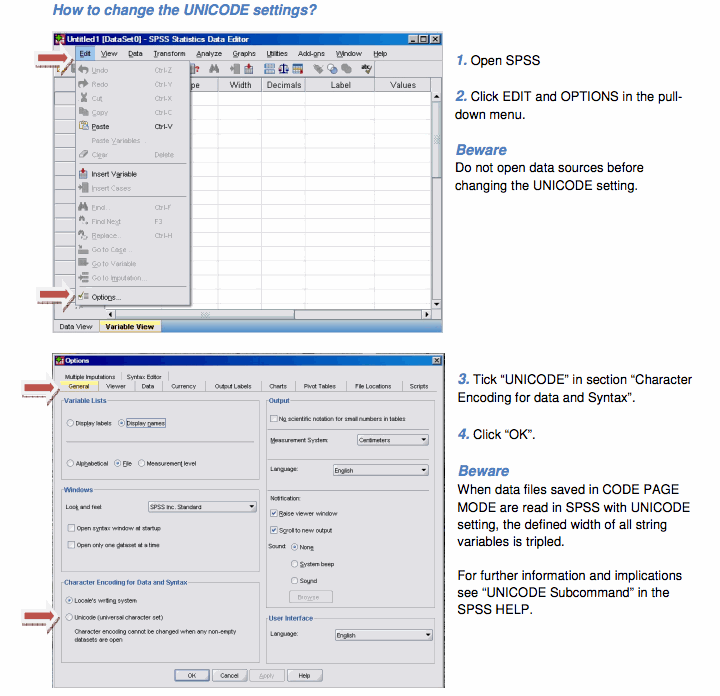 You may also be interested in...
Ready to start listening to your customers? FREE TRIAL