SurveyAnalytics Features
Customized Survey URL | Survey Short URL
What is Custom Survey URL option used for?
Custom Survey URL is used when you need a concise, easy to remember URL for the survey.
Example:
company.SurveyAnalytics.com
research.SurveyAnalytics.com
How can I setup a Custom URL for my survey?
Go To:
Login » Surveys » Send Survey » Send Survey Options » Survey Link
1. Screenshot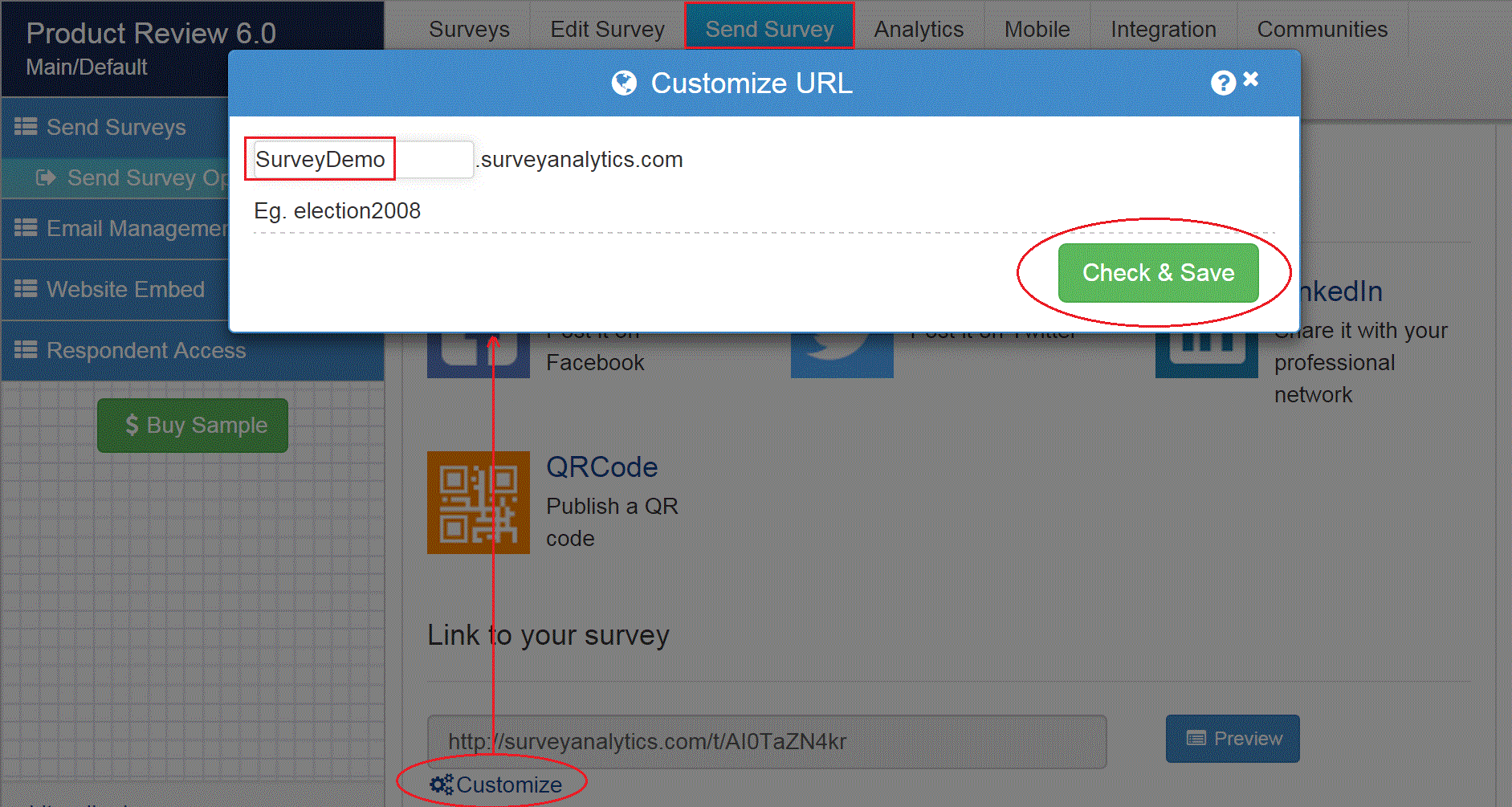 I keep getting the message Please select a different Short Name
This means that the Short Name you entered is already being used by another user.
Please do not use http://www.demo.surveyanalytics.com Use: http://demo.surveyanalytics.com. www should not be used in the link.
You may also be interested in...
Ready to start listening to your customers? FREE TRIAL