SurveyAnalytics Features
Side-By-Side Matrix| SBS Matrix | Multi-Dimensional Matrix Question Type - How to?
How do I add a Side By Side(SBS) matrix question?
Under the Edit Survey page click on the Add New Question link for the question after which you wish to add the question
1. Screenshot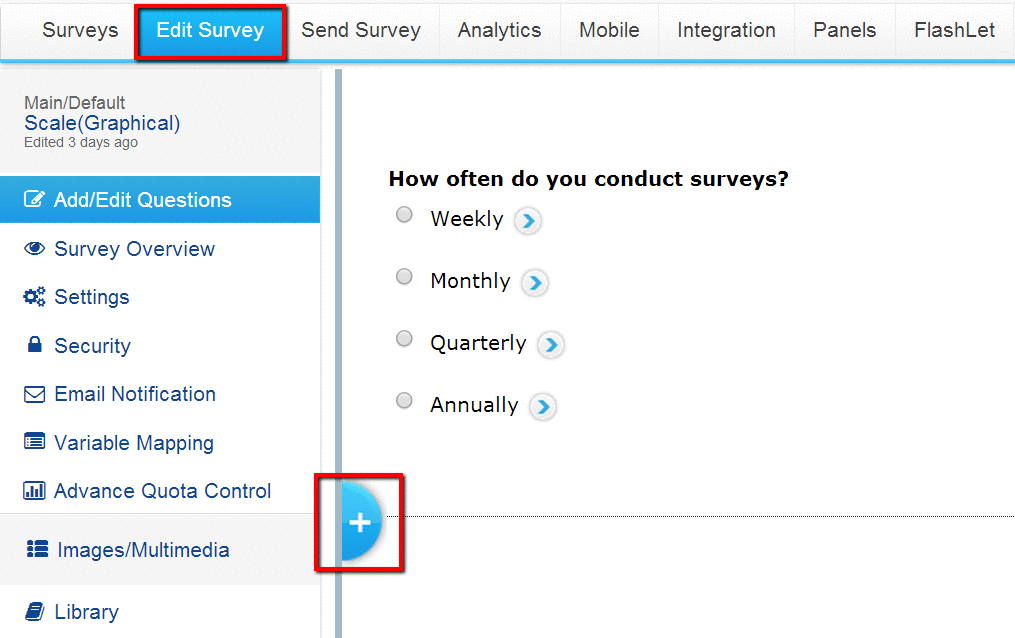 From the Advanced Question Types select the Side-by-Side Matrix option
2. Screenshot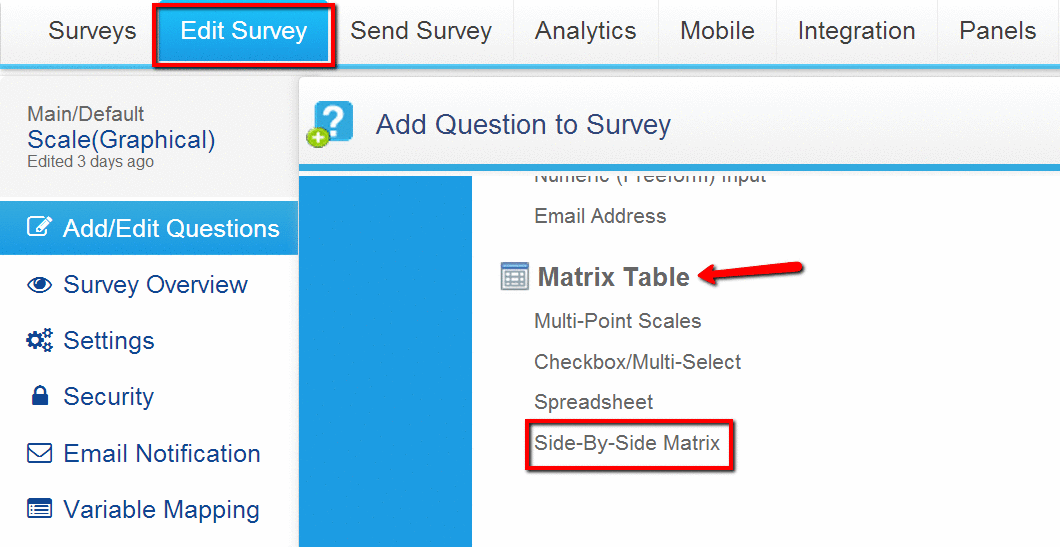 What is the Matrix Dimension?
The Matrix Dimension is the different dimensions (Importance, Satisfaction, Expectation etc.) that you want to measure.
3. Screenshot

4. Screenshot

What are the attributes?
The attributes are the different factors that apply to all the dimensions that need to be measured.
5. Screenshot

6. Screenshot

What is the Scale Definition?
The Scale definition is the number of points (and the text for each of the points) you want in the scale.
7. Screenshot

8. Screenshot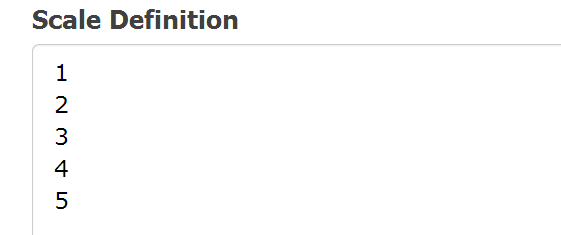 What is the Not Applicable/Other Option?
In cases where there is a possibility that respondents cannot choose a scale or a particular attribute is not applicable to them, they should be able to choose a value in the scale that DOES NOT contribute to the overall score (average.)
9. Screenshot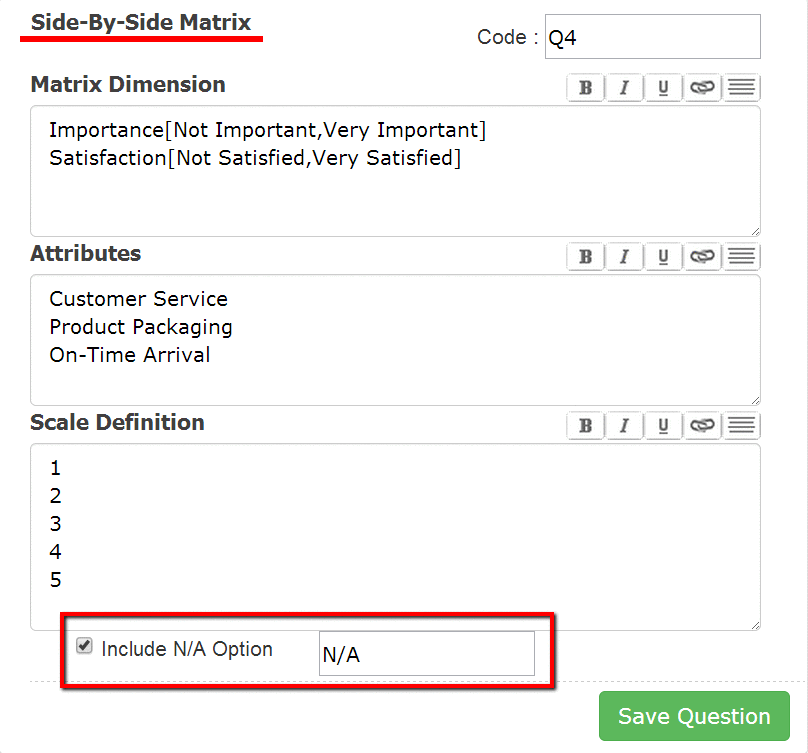 Can I change the "Structure" of the question once it's created (add/remove scales etc.)
At this point, SurveyAnalytics DOES NOT allow for editing the structure of the question. You'll have to delete the question and re-create the question if you want to change the structure. You can however edit the text of the questions and the scales as you see fit.
Will SurveyAnalytics provide for integrated Gap Analysis for this question type?
Yes - See the Gap Analysis section in the References section below.
Can I do filtering and grouping (data segmentation) based on Side-By-Side matrix questions?
Yes. Please see the Grouping and Segmentation help below.
Ready to start listening to your customers? FREE TRIAL