SurveyAnalytics Features
How do I enable others to see the results of my survey?
We provide you with the ability to publish results of your survey online. To share your analysis reports with others goto Report Sharing :
Login » Surveys » Analytics » Online Tools » Report Sharing
1. Screenshot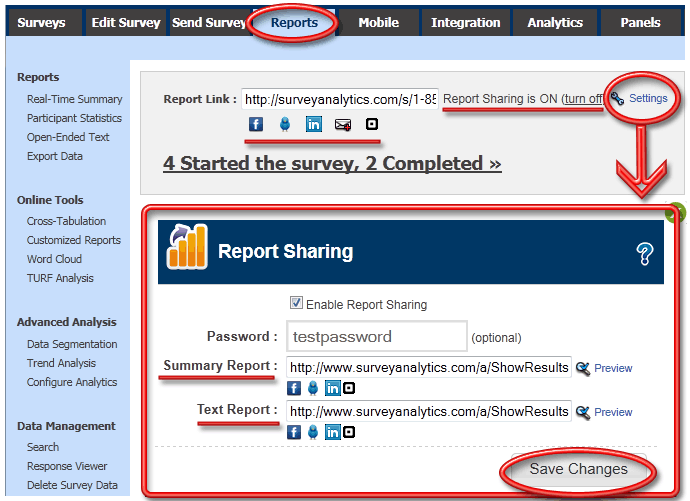 By default Report Sharing is enabled for all surveys. You can post the report link on facebook, twitter, linkedin by clicking on the respective icons. We also provide a QR code for the report. You can copy and past the URL for the report anywhere you like.
What settings options are available?
Click on the Settings link to access the settings options popup. You can setup a password for the report if you wish to restrict unauthorized access. We also provide separate summary report and a text report links.
You may also be interested in...
Ready to start listening to your customers? FREE TRIAL