SurveyAnalytics Features
How to use the Search and Replace option?
Search and Replace option helps you to automatically replace required text with the alternate/updated text. For example if you have used the word 'company' in your survey and you want to replace that with 'Organization', Under Survey Overview select the Search and Replace option.
1. Screenshot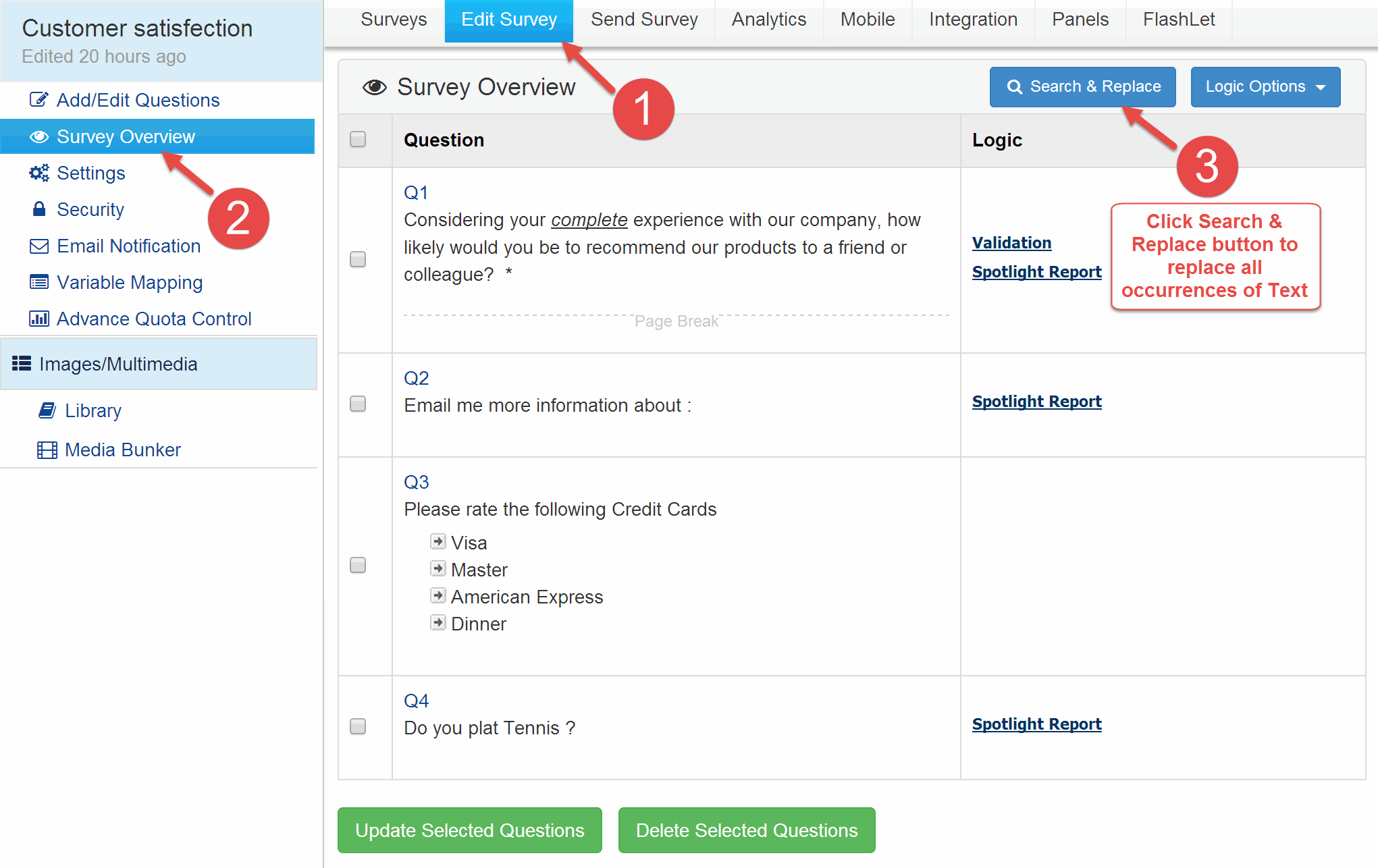 Enter in the text that you wish to replace with the next text and click on the Search and Replace button.
2. Screenshot

All occurrences of the text will be automatically be replaced with the updated text.
You may also be interested in...
Ready to start listening to your customers? FREE TRIAL