SurveyAnalytics Features
What is a Rank Order Question Type?
Rank Order Scaling
Rank order scaling questions allow a certain set of brands or products to be ranked based upon a specific attribute or characteristic. Perhaps we know that Toyota, Honda, Mazda, and Ford are most likely to be purchased. You may request that the options be ranked based upon a particular attribute. Ties may or may not be allowed. If you allow ties, several options will have the same scores.
Example:Based upon what you have seen, heard, and experienced, please rank the following brands according to their reliability. Place a "1" next to the brand that is most reliable, a "2" next to the brand that is next most reliable, and so on. Remember, no two cars can have the same ranking .
__ Honda
__ Toyota
__ Mazda
__ Ford
How to add a Rank Order Question?
Step 1: Under the Edit Survey page click on the Add New Question link
1. Screenshot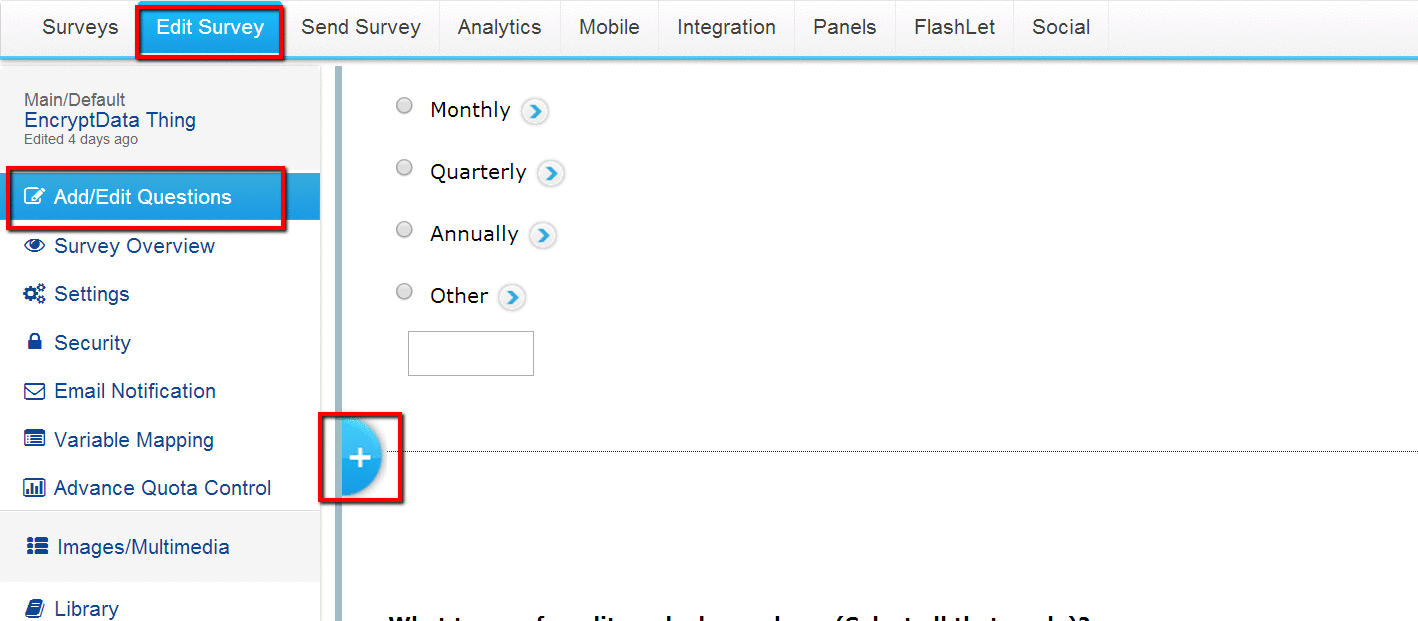 Step 2: From the Standard Question types select the Rank Order question type.

2. Screenshot
Step 3: Now enter in the Question text and the Answer options and save the question.

3. Screenshot

You may also be interested in...
Ready to start listening to your customers? FREE TRIAL