SurveyAnalytics Features
Randomize Answer Options (Randomizing Answers)- How to?
How to randomize the order of answer options for a question?
By default answer options will show up in the order you enter them. To randomize the order of answer options:
Click on the Settings link for the question
1. Screenshot

In the pop up enable Randomize Answer Options and save.
2. Screenshot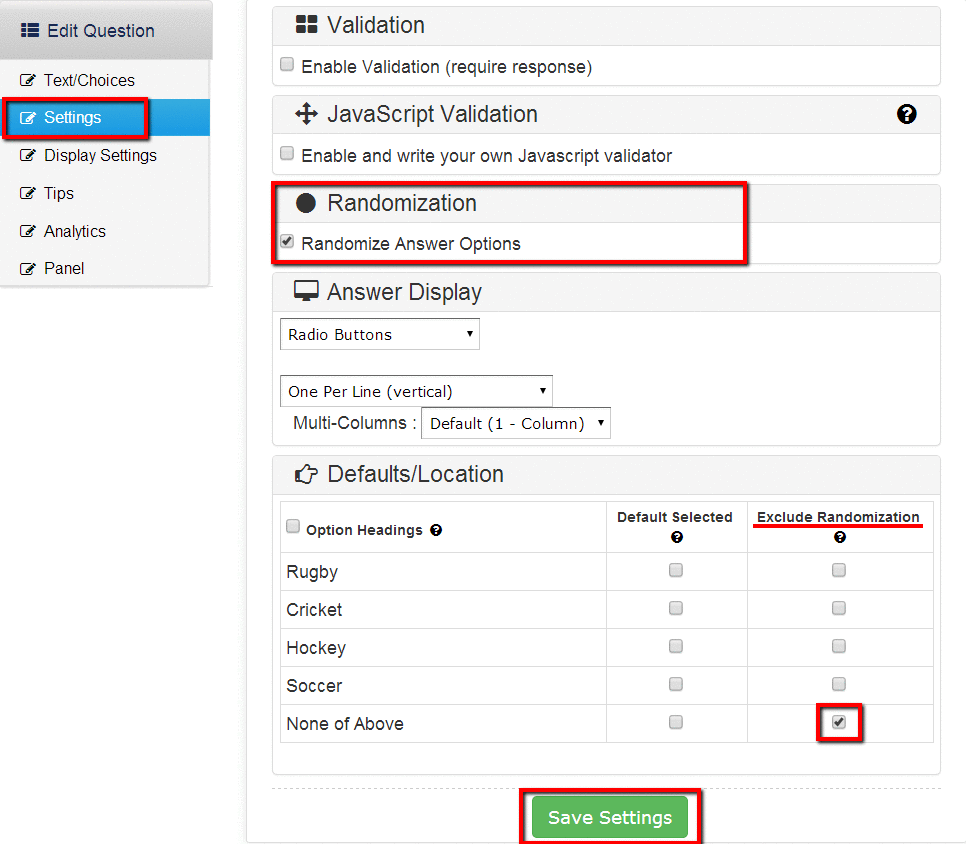 How can I exclude an option from Randomization?
For the answer option that you do not want to be randomized, select the Exclude Randomization check box for that option.
NOTE: Enabling Randomization does NOT affect your analysis.
You may also be interested in...
Ready to start listening to your customers? FREE TRIAL