SurveyAnalytics Features
Selecting N out of M answer options - How to?
I want respondents to select only N out of M possible answer options. How can I set this up?
Under the Edit Survey page click on the Settings link in the tools console for the question.
1. Screenshot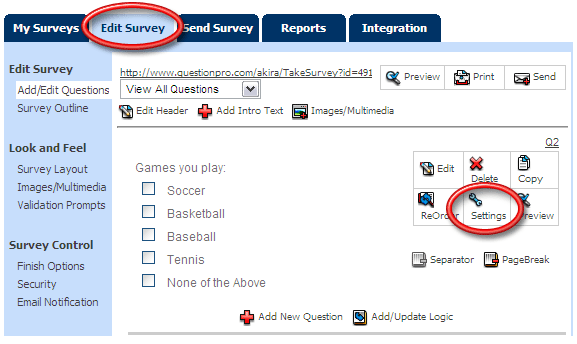 In the Settings option enable validations and select either Exactly OR As many as radio button. Select the number of options you want to allow to be selected and save the settings.

2. Screenshot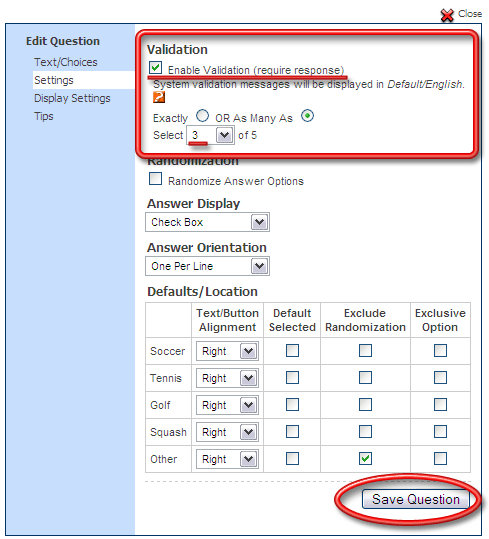 Preview and test the Survey.
You may also be interested in...
Ready to start listening to your customers? FREE TRIAL