SurveyAnalytics Features
Matrix Question -- How To
How can I setup a Matrix question?
To set up a Matrix type question:
Click on the Add New Question link.
1. Screenshot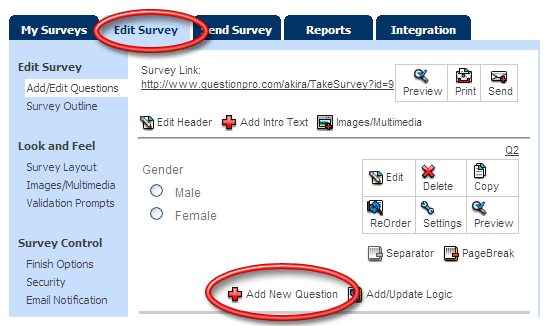 First select the Standard Question Types option and from the Matrix Table type questions select the required option.
2. Screenshot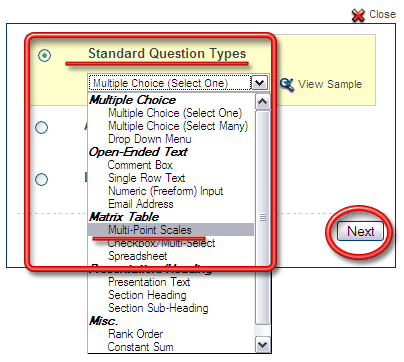 Enter in the Question Header, Row Choices and the Column Choices and save the question.
3. Screenshot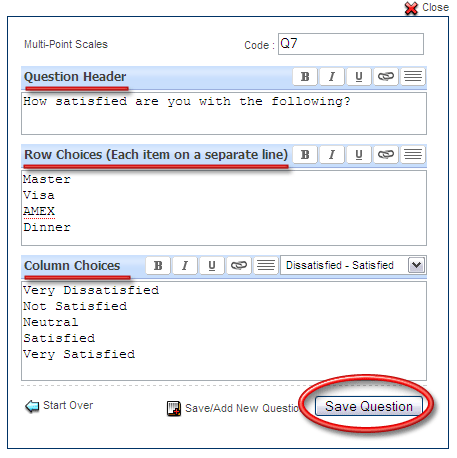 What are the various Answer Display options available?
For the matrix question click on the Settings link in the tools console.
7. Screenshot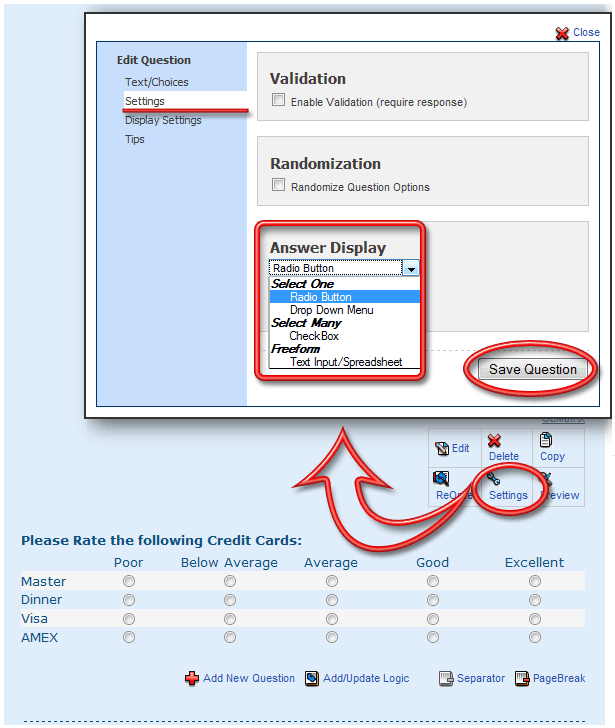 Single Select
Radio Button: Answer options are displayed as Radio Buttons.
Drop Down Menu: Matrix Dropmenu is displayed for selection.
Select Many
Check Box: Multiple Select Check Box options are displayed.
Freeform (text)
Text Input / Spreadsheet: Text boxes are available for freeform input.
Data stored for each display type differs. Please do not change the display type after you have started data collection.
How to change the display settings for the Matrix question?
Click on the Settings link for the Matrix question
4. Screenshot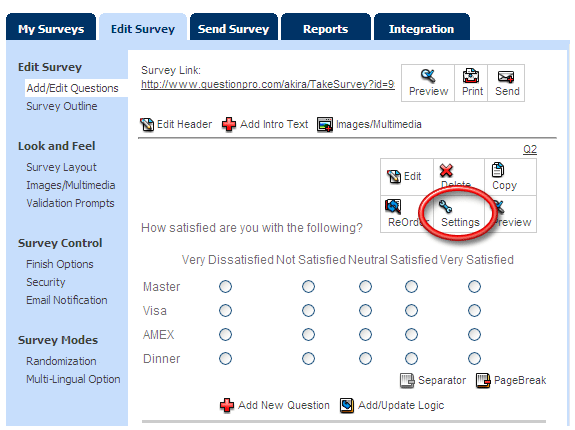 In the popup click on the Display Settings link and here you can set up the display options as well as width, font, etc.
5. Screenshot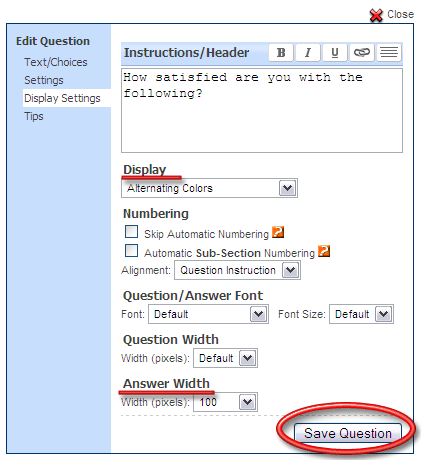 The formatted Matrix question will look like displayed below:
6. Screenshot

You may also be interested in...
Ready to start listening to your customers? FREE TRIAL