SurveyAnalytics Features
Creating a Global (Organization) Look and Feel Template for all users to use
What are Organization Level Look and Feel Templates?
If you part of a Multi-User License with SurveyAnalytics you can setup a single look and feel theme that all users within your organization can use.
How do I setup and customize the Organization Level Theme?
The Primary Account (Administrator) needs to setup the Custom Survey Theme. This theme can be accessed by all the other account (within the same organization) as part of selecting which theme they want to use for their surveys.
Create an Organization Level Custom Theme Have your Account Administrator (Primary Account) holder customize the theme.
Login » Surveys » (Select Survey) » Edit Survey » Display Options
Choose the theme "Organization Customized" All other accounts within the same organization will have an option for "Organization Customized" under the available themes in their account. Sub-Accounts can choose this option as part of their layout of the surveys.
1. Screenshot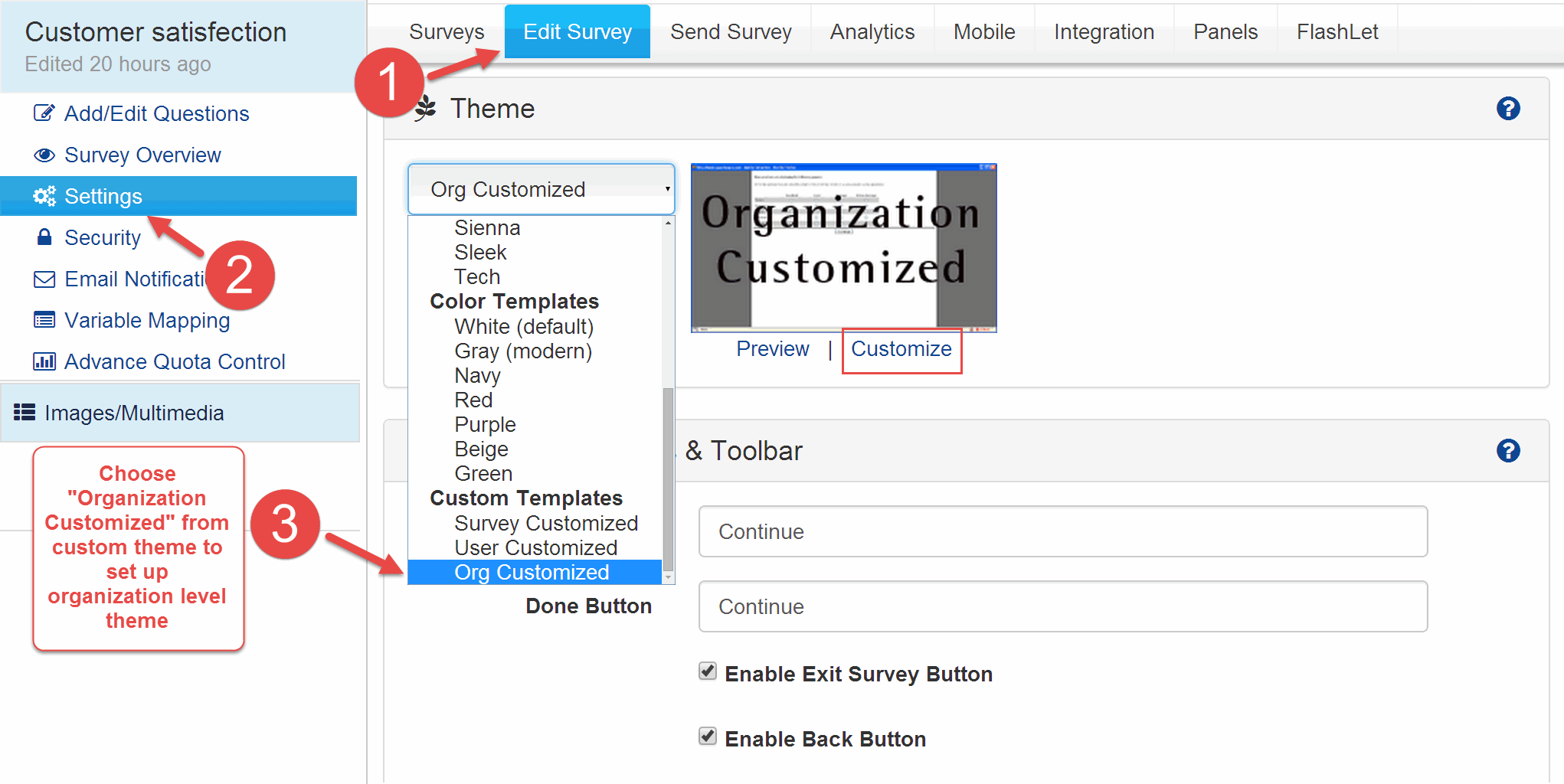 Who can customize the Look and Feel for my Organization?
Only the Primary Account holder for your company may modify the Custom Theme.
Ready to start listening to your customers? FREE TRIAL