SurveyAnalytics Features
Folders | Share Surveys | Organize/Manage Surveys - How to?
Where can I create a Folder and access the Folder options?
1. Screenshot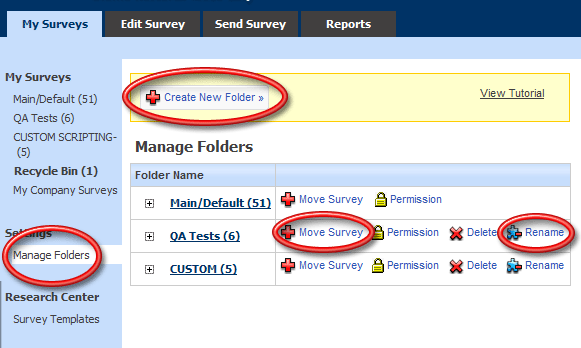 Here you can create New Folders, Delete Folders, Move Surveys within the Folders and Set Permisions for the Folders.
I have already created Surveys, how can I move Surveys between Folders?
3. Screenshot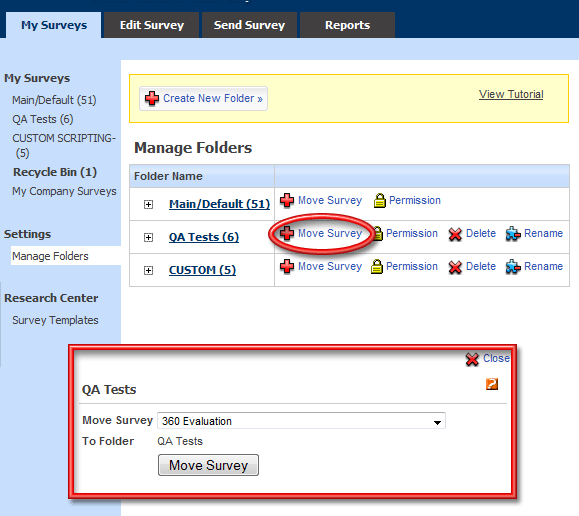 Click on the Move Survey link for the Folder where you want to move the Survey.
Select the Survey from the Drop Menu and click on the Move Survey button.
How can I use the Permission option?
This option can only be used for Corporate / Enterprise License levels with Sub-Accounts. To Share particular Surveys with your Sub-Accounts put them in a folder and set the permission for the folder to allow access to Sub-Account holders.
4. Screenshot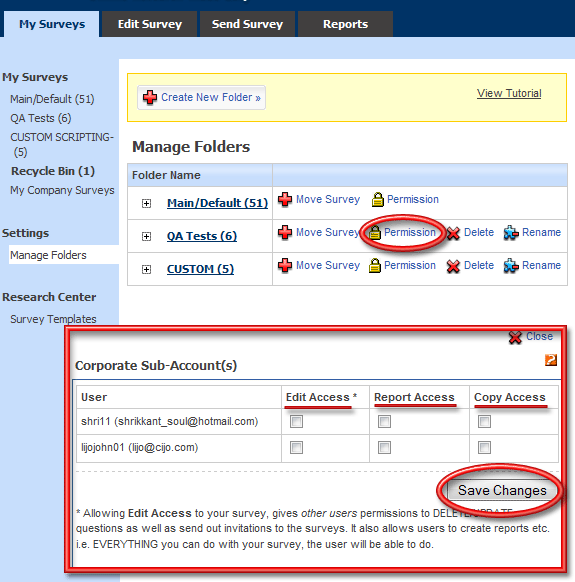 Also set up the permission under: My Account >> Multi-User Acounts

5. Screenshot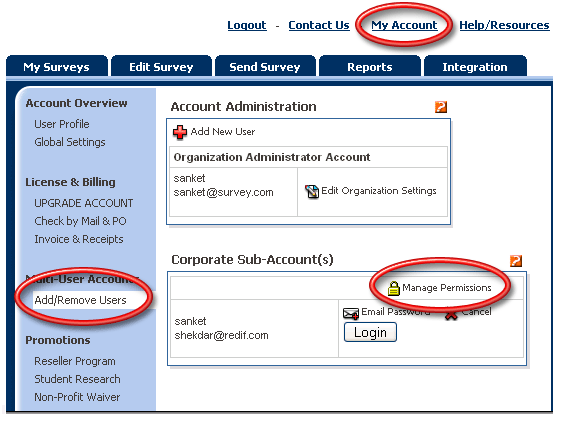 For sharing reports for a survey you will need to enable report sharing for each survey individually. For help see the Report Sharing link below.
You may also be interested in...
Ready to start listening to your customers? FREE TRIAL