SurveyAnalytics Features
Customizing the Height and Width for Open-Ended Text Boxes
How can I change the height and width of the text input boxes?
Click on the Settings link for the Question.
1. Screenshot
Set up the Height and Width. You can also change the location. Click on the Save Question button.

2. Screenshot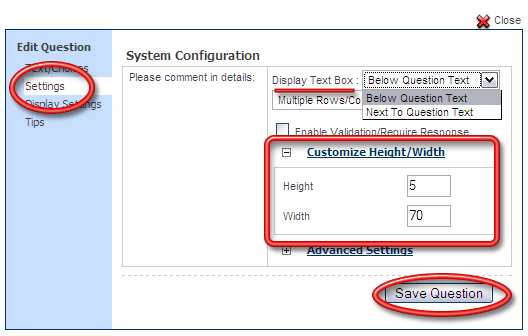 3. Screenshot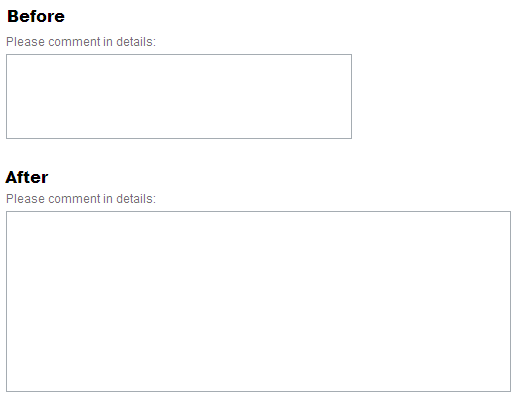 You may also be interested in...
Ready to start listening to your customers? FREE TRIAL