SurveyAnalytics Features
How to deactivate and close a survey or set survey close dates using the Survey Analytics Enterprise Research Platform. Deactivate Survey, Automatic Survey Deactivation, Survey Close Date, Terminate Survey, Online Surveys, Survey Analytics
Close / Terminate / Deactivate Survey - How to?
I don't want respondents to access the Survey. How to deactivate / close a survey?
To disable access to a survey, go to:
Login » Surveys » (Select Survey) » Security
Chage the Current Status to Inactive. Whenever a respondent tries to take the survey, the inactivate message window will be shown.

1. Screenshot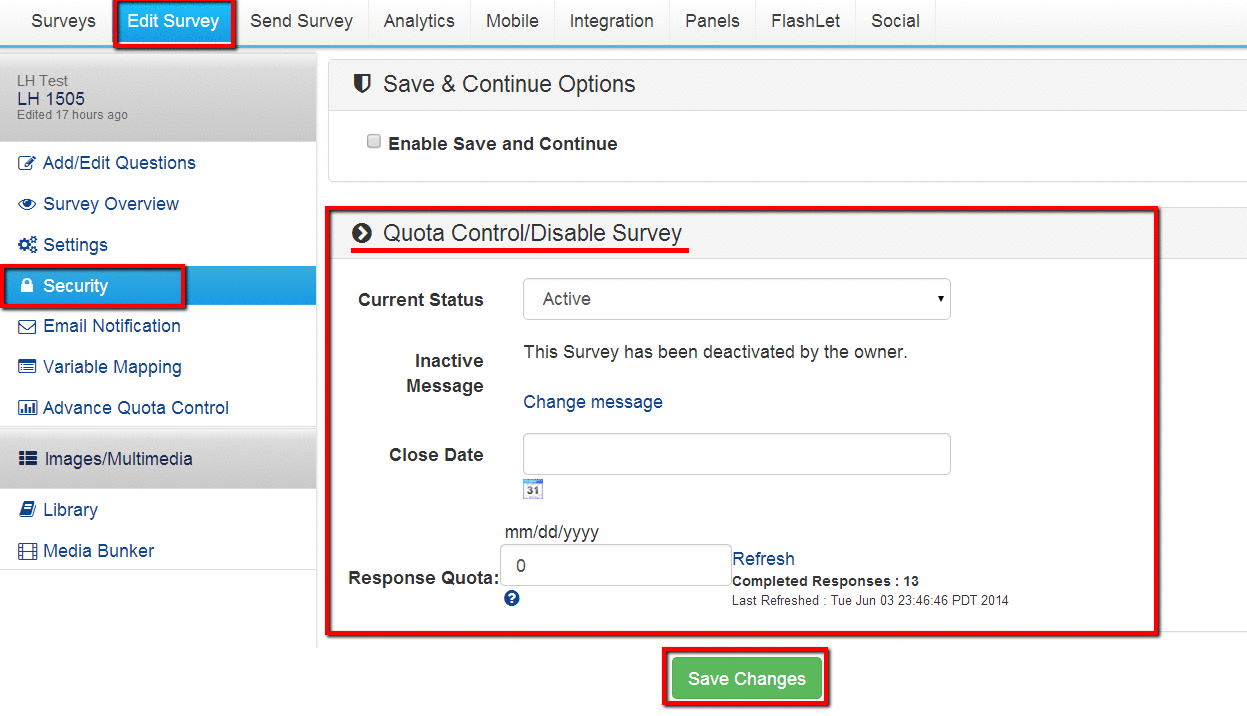 Note: Closing a survey will only restrict access to the survey. This does not affect data / reporting in any way. To activate the survey again simply set the Current Status to Active.
Can the survey be deactivated automatically on a certain date?
Yes. You can enter the date in the Close Date field in MM/DD/YYYY format or select the date by clicking on the calendar icon. The survey will close exactly at 12:00AM on the set date. So if you set the date as 10/05/2011, Respondents will be able to take the survey till 11:59PM on 10/05/2011.
2. Screenshot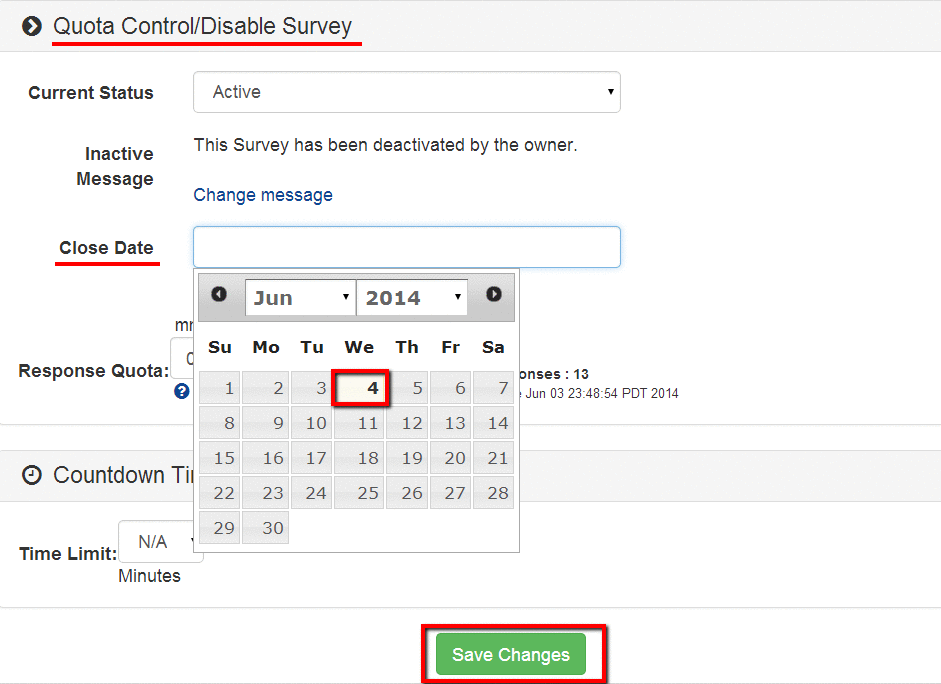 Can the message displayed after the survey is inactive be customized?
Yes. Click on the Inactive Message link and you can enter your custom message. You can use HTML formatting for the message.
3. Screenshot

You may also be interested in...
Ready to start listening to your customers? FREE TRIAL