SurveyAnalytics Features
Contact Information (Open Ended Text)
What is the Contact Information type question?
Contact information question type adds in a properly formatted and consolidated question asking users for their contact information. You can choose from various details that you require.
How to add a Contact Information type question?
Click on the Add New Question button and select the Contact Information question type option from the Standard Questions drop menu.
1. Screenshot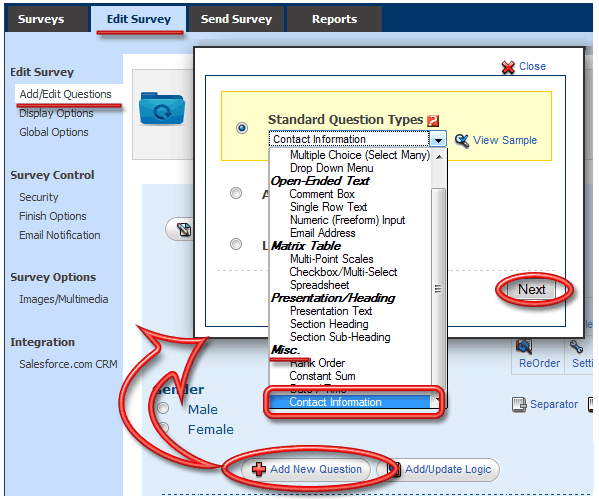 2. Screenshot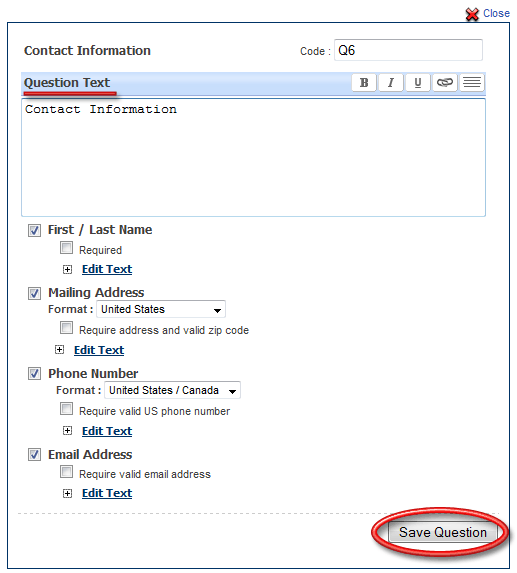 On the survey the question will display as follows:
3. Screenshot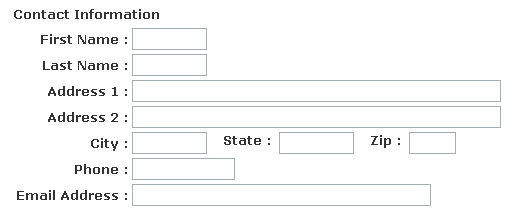 You may also be interested in...
Ready to start listening to your customers? FREE TRIAL