SurveyAnalytics Features
Real-Time Summary Data and Open-Ended Text Reports
The reporting toolset has been enhanced to provide you with a quick overview of the real-time data.
1. Screenshot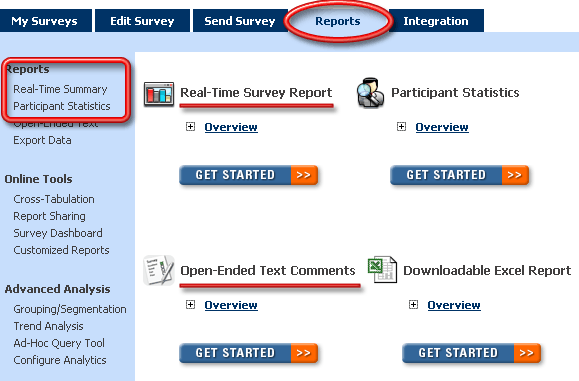 How can I view the Report only for the Respondents who have completed?
Click on the Options tab and then click on the Filter this Report link, select the "Completed" option from the Response Filter Menu. You can also view the Report for Incompletes and Terminates.
2. Screenshot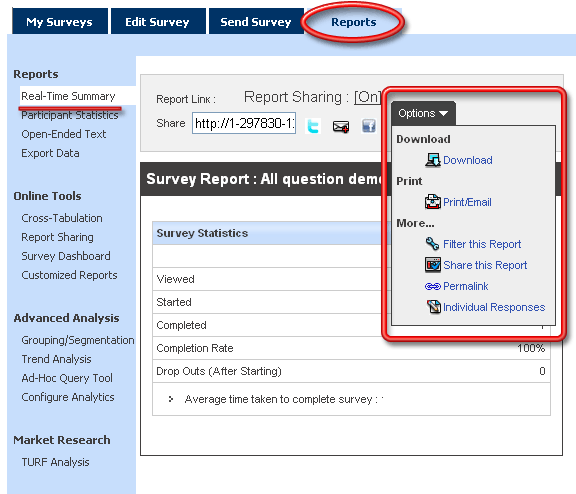 Can I view the Report for specific criterias?
We provide you with Grouping Analysis. For different Grouping Options available please visit the links below.
You may also be interested in...
Ready to start listening to your customers? FREE TRIAL