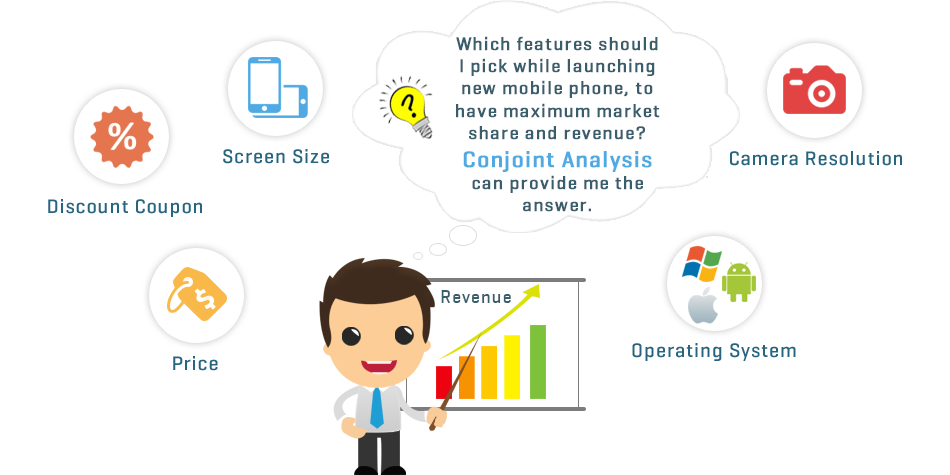 Conjoint Analysis is a technique used to assess the different contributions aspects of a product or service make to individuals in the purchasing decision. For example, if a consumer decides to buy a mobile there are a couple of distinct variables involved:


A conjoint study usually involves showing respondents product profiles and asking them to indicate (in a variety of ways) how much they like or prefer these alternative product profiles. Statistics are then used to work out the contribution that each product attribute is making to the overall like ability.
---
Start your free conjoint analysis trial today!


Please fill out the form to get in touch with Survey Analytics. We will follow up within one business day.
---
Survey Analytics Software Advantage
Measure psychological, real or any hidden factors in consumer behavior more accurately.
Test your new product ideas or examine the existing one for new features with market segmentation simulator.
The most easy-to-use and Conjoint Analysis tool in the industry.
Estimate your consumer preference at the individual level.
Applications like product launch, product positioning, market segmentation and many others.
---
---
---
Conjoint Analysis Video Tutorial